With slow computers and deadlines, there's never enough time to spare. But have you ever checked the task manager on your computer?
We may come across something called "Windows Audio Device Graph Isolation" which sometimes consumes an excessive amount of CPU usage.
In this article, we will look at what should be done when Windows Audio has taken over a large part of the CPU usage in order for other programs like Microsoft Word or Internet browsers to be able to function normally again.
What is the "Windows Audio Device Graph Isolation" Process?
Windows 10 comes with several enhanced features and settings that were not present in older versions of Windows. The "Windows Audio Device Graph Isolation" process is one of the most recent additions to this category.
"Windows Audio Device Graph Isolation" is usually separated from the basic audio system of Windows. The isolation of services through this method allows developers of hardware audio components to include their audio enhancement service without being required to replace the Windows audio service itself. This allows the computer to have a stable audio system.
It plays several roles such as processing digital signals and other advanced audio enhancement effects that are made available by Windows 10. It also allows third-party apps to run sound on the computer in a process known as digital signal processing.
This isolation helps ensure that the advanced audio engine performs optimally while taking advantage of the latest hardware drivers on the computer.
The process is always running in the background and this action can be found in the Task Manager. This running process can cause problems to the computer and affect the performance of the computer.
There is a separating line between the "Windows Audio Device Graph Isolation" and the standard Windows Audio service. Separating these services in this way enables the developers of hardware audio components to include their service enhancement without being required to replace the Windows Audio service itself.
The Windows Audio is hooked deeply into Windows 10 in a way that a crash may take down the entire system and not just the sound.
What is Windows Audio Device Isolation High CPU?
We now understand that it is important software that enables one to play different sounds in third-party applications. The question that follows is why it is causing trouble and indicating high usage of the CPU?
The sad thing is that enhancement drivers that are written incorrectly can result in something unusual and may have some bad effects on your PC. Many people face the problem with the "Windows Audio Device Graph Isolation" process showing high CPU usage.
When everything is normal, you should see "Windows Audio Device Graph Isolation" using zero percent of the CPU, a little portion of the memory, and no disk activity. The numbers can shoot up quickly especially during the installation process of audio effects.
However, they should quickly get back to the baseline. If you see "Windows Audio Device Graph Isolation" using causing problems and showing high usage of the CPU, then there is a problem. It is an issue that requires an instant solution.
There are a couple of reasons why it may be showing you high usage of the CPU. Discussed below are the things you need to check and fix it. They include:
Fixing the audio drivers
Disabling the sound effects
Checking out for virus and malware
How to fix Audio Drivers in Windows 10?
If everything is normal, you should see "Windows Audio Device Graph Isolation" using below five percent of your CPU, no disk activity at all, and minimal memory.
However, if you come across any of the above, immediately check whether you have the right audio drivers installed. Go ahead and check whether it is in the latest version. Since these kinds of issues happen mostly if the wrong drivers are installed resulting in the computer having high CPU usage.
In case you have outdated or corrupted audio drivers on the PC, that is something that can result in high use of CPU's space by the Audio Device Graph Isolation system.
How Do I Know If My Audio Drivers Are Up To Date Or Corrupted?
To confirm whether there are any viruses on your audio drivers, check the Device Manager and make sure the sound section is expanded. Discussed below is a highlight of the procedural method you can follow to confirm if there are any corrupted audio drivers.
Press the "Windows Start button + x"
Click on "Device Manager"
Expand to the Sound section
Confirm whether there are any of them with a yellow triangle sign. If you find one with the yellow sign, it means that that file is corrupt
If it shows a question mark sign, you should try updating the audio drivers immediately.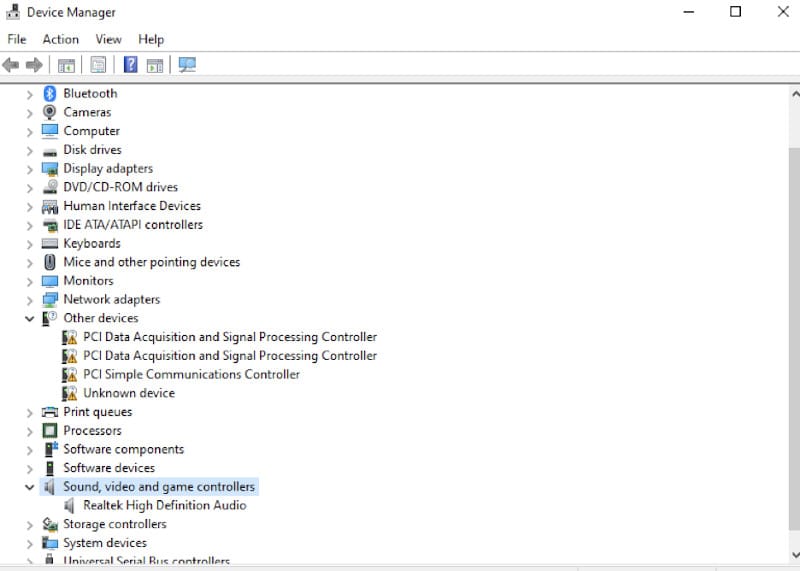 How To Update Your Audio Drivers Manually?
Having discovered the sound drivers that are corrupted and causing issues in your PC, the next thing you need to do is update the drivers that are damaged or corrupted. Here are the steps you need to follow to manually update crushed drivers of the computer's audio system.

The first thing you need to do is right-click on the specific driver that is collapsed from the Device Manager
You will select the sound, video, and game controllers
The next thing you do is select the Update Drivers command from the options
You can select the search automatically command to now find the software that has just been updated
Having done that, the drivers will be updated automatically. However, if you do not see any warnings on the audio drivers, that will mean that your audio drivers have no problem at all.
In addition to this, you can still use third-party software to install and update your drivers. Additionally, you can also use third-party software to install audio drivers as well as update them.
How Do I Turn Off Sound Effects in Windows 10?
One thing you should know is that you can't completely disable "Windows Audio Graph Isolation" without having to disable the main Windows Audio service first.
The common thing is that many users have discovered that optimizing the sound settings can help a lot with the high CPU usage issue. So it's good to try that before deciding on the next step.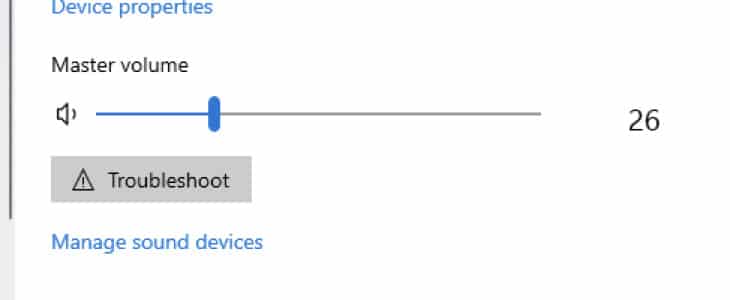 Here is how you disable sound effects in Windows 10:
Start by right-clicking on the speaker icon on your Taskbar
Then select "Open Sound Settings"
Click the "Sound Control Panel"
Then proceed to the "Sounds" tab
Click on "Manage sound devices"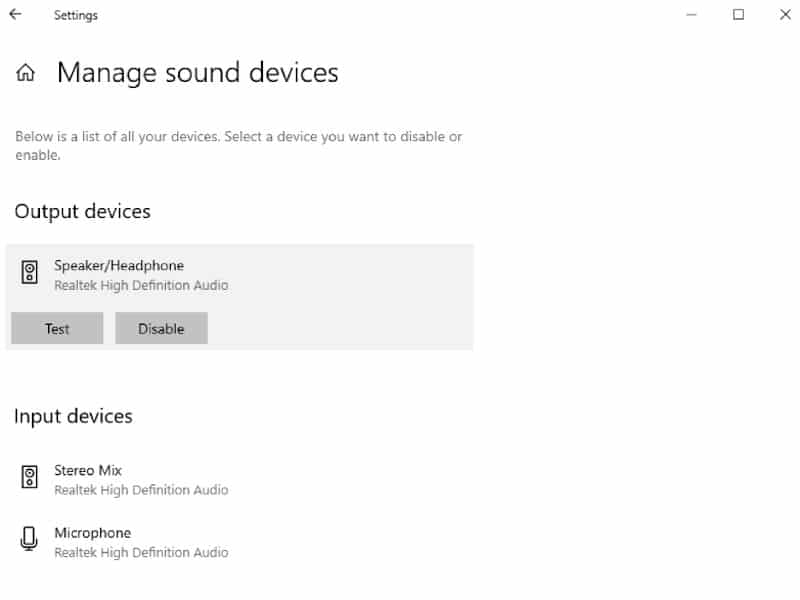 Proceed to select the sound scheme windows from default to "Mute or No Sound"
Then select Apply and then click OK
After doing this, your CPU usage should get down to a reasonable level.
Is AudioDG.exe a Virus?
Another thing you need to do to reduce the high CPU usage from the Windows Audio Graph Isolation is to check if your computer is affected by any sort of malware or virus.
You may be wondering whether "Windows Audio Device Graph Isolation" is a sort of malware or virus. To confirm, do this:
Start by going to the Task Manager
Then search for "Windows Audio Device Graph Isolation"
Then right-click on it
Proceed and select file location
Check its location

In case its location is C:\Windows\System32, then it isn't a part of the malware since this is the location where all your system programs live. However, there could still be a virus that is trying to damage your CPU. You can use Windows Defender to scan for any viruses in the computer. 
There are Windows 10 users who have reported that their issue with "Windows Audio Device Isolation" closely relates to Skype. To solve this issue, you should uninstall and reinstall the application.

While doing so, it's good to know that you may lose the app's preferences and all the Skype data. Ensure that you have a backup of all the important files or chats beforehand and avoid any loss of data whatsoever. 
How Do You Uninstall Skype?
To start with, you need to open the Settings app. You can do this by pressing down the Windows + I keys on the computer's keyboard. Another way of doing this is by clicking the gear icon in the Start menu.
Next on, click on Apps
Then search for Skype using the search icon. Alternatively, you can look for it manually from the list of apps on the computer.
Proceed and click on Skype to enter the expanded view
Then click on the Uninstall button and follow up with the instructions provided on the screen to remove Skype. 
How Do I Download and Reinstall Skype?
To start with, go on the Skype download page https://www.skype.com
Proceed to choose the version of Skype you wish to download. You have the choice of downloading Skype for Windows 10 or simply download the classic Skype for Windows app.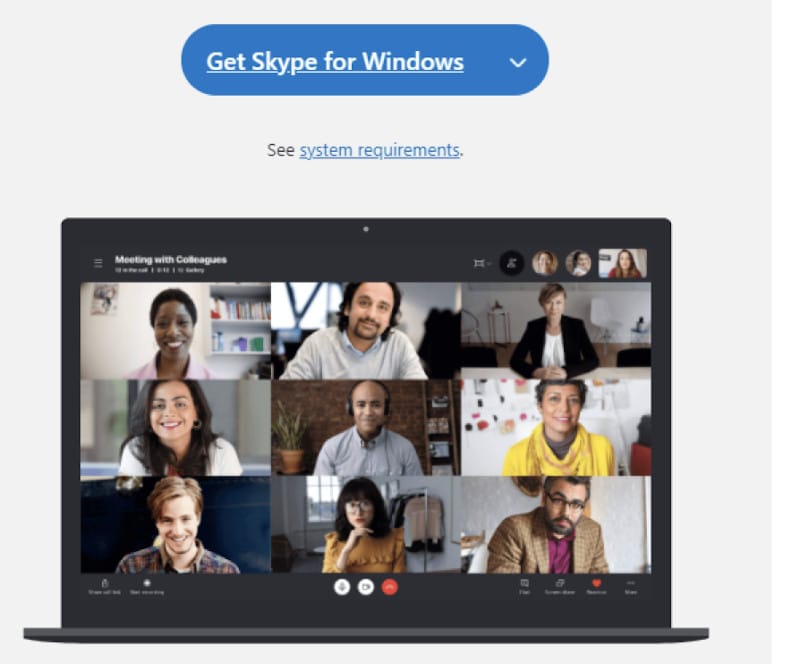 Proceed to the downloads and find the set-up for Skype. Double click on the Skype installer.
Then click on the install button from your download.
After doing that, Skype should automatically begin the installation process and launch itself. You may be required to log in once again to avoid the possibility of losing all your Application preferences and Skype chats.
Frequently Asked Questions
Can I Disable Windows Audio Device Graph Isolation?
Many Windows 10 users think that simply disabling "Windows Audio Device Graph Isolation" is a solution that solves all the issues revolving around the increased usage of the CPU.
However, this is an important software for the computer's audio system so disabling it is not a good thing. There is absolutely no benefit associated with disabling it. It will shut down all the audio services from your Windows computer.
Should I disable Audiodg.exe?
The reality is that everything that runs on your Windows 10 can be stopped at any time. However, stopping the Audiodg.exe isn't a good idea because you will not play any audio material on your computer properly.
Audiodg.exe is one important file that helps your computer in playing audio. If this file stops working due to any reason, your computer might stop providing sound output. If you still need to play some audio on Windows 10, you shouldn't disable it.
How Do I Disable Audiodg.exe in Windows 10?
If you are faced with issues like high usage of CPU as a result of running Audiodg.exe in the Task Manager, then you can disable it then update it. If there is any virus on the computer, you should scan it using Windows Defender.
Why is Audiodg.exe running?
For the audio engine to run successfully in other third-party apps, the Audiodg.exe program is essential and your Windows 10 computer needs it. Therefore, if you keep seeing the Audiodg.exe process still operating on the Task Manager, that's a good thing.
Conclusion
In this article, the importance of Windows Audio Graph Isolation to a computer has been discussed. We can appreciate it as a primary component of the computer's audio system.
If it is causing high usage of the CPU memory, the methods you can use to correct that have been highlighted. You can now fix the issue of high CPU usage by following the guidelines. If the cause of this problem is related to malware, the guide on how to fix it is also discussed well here.