Are you looking to purchase a laptop for gaming purposes but don't know where to start? Don't worry. I'm here to help you understand the minimum requirements to ensure you can play your favorite games smoothly and without any issues.
Gaming laptops are great because they allow you to play games anywhere you go without needing a bulky desktop setup. However, finding the right laptop for gaming can be overwhelming, especially when you are unfamiliar with the technical specifications required.
That's why it's important to understand the minimum requirements for playing games on a laptop.
In this article, I will go over the hardware and software requirements you need to look for when buying a laptop for gaming.
I'll also touch upon some additional considerations you might want to consider, such as battery life and cooling systems. By the end of this article, you will have a clear understanding of what you need to look for when buying a laptop for gaming.
Let's dive in!
What are the Hardware Requirements?
When it comes to playing games on a laptop, you need to consider a few key components to ensure a smooth gaming experience. Let's start with the hardware requirements.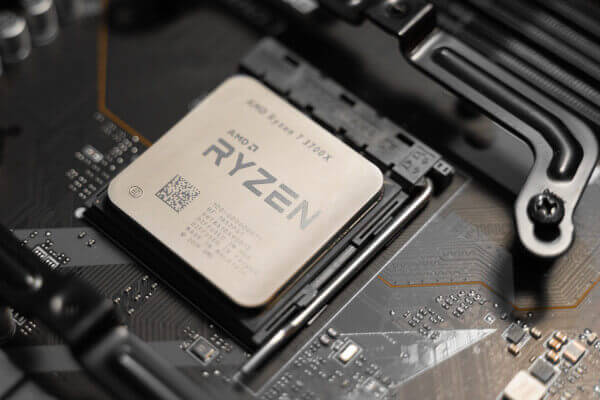 First up, we have the processor or CPU. This is your laptop's brain and is responsible for executing all the instructions and tasks. For gaming, you want to ensure that you have a good processor. Ideally, it would help if you are looking for an Intel Core i5 or i7 or an AMD Ryzen 5 or 7. These processors provide enough power to run most games without any issues.
Check out my guide if you want to compare AMD Ryzen 5 vs. Ryzen 7.
To guarantee a fantastic gaming experience, you must invest in a dedicated graphics card. The NVIDIA GeForce GTX or the AMD Radeon RX are some of the best options available and will allow your games to render images with greater quality and clarity.
These graphics cards are designed specifically for gaming and provide the power to run demanding games at high frame rates.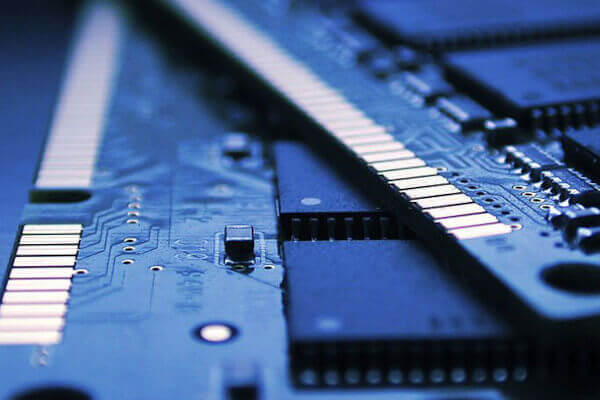 Another important component is memory or RAM. This component stores data temporarily for the processor to access. For gaming, you want to ensure that you have at least 8GB of RAM. This will allow you to run multiple applications and games simultaneously without any lag.
Storage is another important factor to consider. For gaming, you want to ensure that you have a fast storage solution, such as a Solid State Drive (SSD). This will ensure that your games load quickly and that you don't have to wait for minutes to start playing.
Finally, we have the display. You want to ensure a display with a full HD resolution. This will ensure that your games look sharp and that you can see all the details.
When it comes to the hardware requirements for gaming on a laptop, you want to ensure that you have a good processor, a dedicated graphics card, enough memory, a fast storage solution, and a good display.
What are the Software Requirements?
Now that we have covered the hardware requirements let's discuss the software requirements. These requirements are just as important as the hardware requirements, so ensuring that you have everything in order before gaming on your laptop is important.
You'll need the appropriate operating system to get a magnificent gaming experience. For that reason, Windows 10 is your go-to choice, as most games are designed with this platform in mind to ensure an optimal gaming session.
Additionally, you want to ensure that you have installed the latest updates. This will ensure that you have the latest security updates and features and that your games run smoothly.
Subsequently, we must consider drivers. Drivers are programs that allow your computer to interact with the hardware components like the graphics card, processor, and others. You should always install up-to-date drivers for a seamless gaming experience; so you can have an extraordinary time playing without any problems.
To attain the best gaming experience possible on a laptop, utilize Windows 10 and have updated versions of your operating system and hardware drivers. These software requirements will ensure that all games run without interruption or slowdowns for complete enjoyment.
Additional Considerations
Now that we've looked into the essential hardware and software elements for gaming on a laptop, let's discuss other significant factors you should consider. Selecting these wisely will give you an optimal gaming experience and guarantee that your laptop is perfect for your preferences.
Battery Life
Battery life is key if you are searching for a laptop to use while gaming. Make sure your chosen model has at least 6 hours of non-stop power so you can game worry-free wherever and whenever! Good battery life ensures that there won't be any dead laptops leaving you in the lurch during an important battle.
Cooling System
You should consider the cooling system to guarantee that your gaming laptop runs efficiently and won't overheat. A laptop with good fans or solid ventilation will keep your computer cool while playing games and make sure they run flawlessly. Search for laptops with improved cooling solutions, such as dedicated fans or decent airflow ports.
Price
Finally, we have the price. Gaming laptops can be expensive, so you want to ensure that you get good value for your money. You don't have to break the bank to get a good gaming laptop, but you should expect to spend at least $800 to $1000 for a good laptop that meets all the requirements we discussed earlier.
To get the most out of your gaming laptop, prioritize battery life, efficient cooling solutions, and value for money. These considerations will give you a smoother gameplay experience and an ideal laptop to suit all your requirements.
Conclusion
A gaming laptop is perfect for those who want to take their favorite titles anywhere they go. To make sure that you have an enjoyable experience, it's essential to choose a machine with the necessary hardware and software specs.
Furthermore, suppose you're willing to invest more in your device. Many other factors, like battery life, cooling system performance, and price, can significantly improve your overall satisfaction while playing games.
For further guidance, check out my guide on MSI vs. Alienware where I compare these two gaming laptop brands.
With this article, I hope you've gained a solid understanding of the minimum requirements for gaming on laptops. Nevertheless, these criteria fluctuate depending upon what type of games you intend to play; thus, make sure that your laptop satisfies all requisite demands for the video games you want to participate in.