Roku is a popular streaming device that allows you to watch movies, TV shows, and other digital content on your television. However, sometimes you may encounter a situation where you need access to your Roku remote.
In this case, there is no way to turn on your Roku TV. Fortunately, there are some easy ways to turn on your Roku TV without a remote. This article will cover various methods to turn on your Roku TV.
How To Turn On Roku TV Without Remote
Regarding streaming media, Roku TVs are one of the most popular devices on the market. But what happens if you've lost or broken your remote? Don't worry. It's still possible to use your Roku TV without a remote.
Here are some helpful ways and tips to get you started:
1. Use A Universal Remote
You can purchase a universal remote that will work for your Roku. These universal remotes are generally easy to program and can be used with various Roku models. The main benefit of using a universal remote is that you don't need to rely on any other control device, and you can also use it to control other devices in your home theater.
First, check your universal remote's instructions for specific pairing and programming instructions. Once paired with the Roku, you can navigate menus, control a cursor and enter text. You can even use it to access Roku's power settings.
2. Use Your Smartphone Or Tablet
If you have a smartphone or tablet, you can use it as your Roku remote. The Roku app for iOS and Android is free and simple to set up—all you need is your device and the same network connection as your Roku. Once the app is downloaded, you can control your Roku like a regular remote.
The app allows you to access Roku's features, including launching apps and streaming content. You can also use the app to search for titles and control the volume. Plus, if you have other Roku devices in your home, you can use the app to switch between them.
The Roku app has a zoom feature and voice search with newer devices. It's an easy way to use Roku without a remote.
Download the app from your device's app store to set up your smartphone or tablet as a Roku remote. Then, follow the onscreen instructions to set it up and connect it to your Roku. Once done, you can use your smartphone or tablet as your Roku remote.
3. Use The Physical Button
Every Roku TV and streaming device is equipped with physical buttons. Usually, these consist of a power button, an input button, volume buttons, and directional keys. You can use them to navigate the device and control some of its functions without a remote.
Usually, Roku TV does try to hide the button, so the first step to using them is to locate them. The power button is normally found on the back or side of the device, and you can use it to turn the TV on or off. Other places to look for buttons are behind the bezel or along the sides of the TV.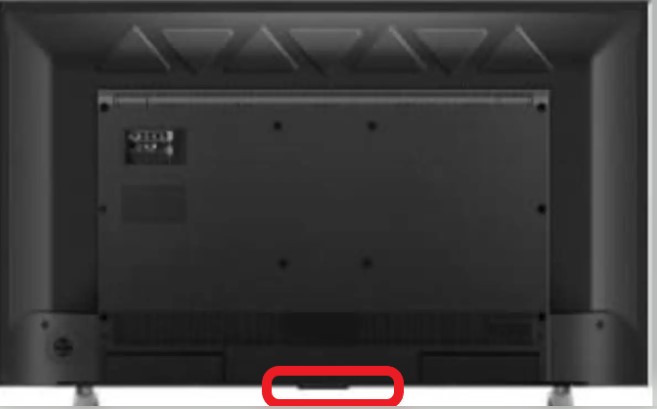 The direction buttons can be used for navigating menus, and by combining them with the input and power buttons, you can also use them to confirm selections. The volume buttons are used for adjusting the sound of the device.
4. Buy A Replacement Remote
You don't need a remote to use your Roku device, but it has certain features to make life easier. Buying a replacement is the first step if you're missing your remote or need a spare. There are two types of Roku remotes: standard IR remotes and enhanced RF remotes.
Standard IR remotes require line of sight, while RF Remotes are wireless and can be used without pointing at the Roku device.
To buy a replacement remote, visit the official Roku website or purchase one from an electronics store. If buying online, check the compatibility with your specific Roku device.
Once you have the remote, follow the instructions to sync it with your device. This process is usually simple and can be done in a few minutes. After that, you'll be ready to use your Roku without a problem.
5. Use Voice Smart Assistant
The latest Roku TV series comes with advanced voice search and control capabilities. You can use your voice to ask questions, launch apps, find shows, and more. You must connect your Roku TV to a compatible voice assistant to access these features.
Popular choices include Amazon Alexa, Google Assistant, and Apple HomeKit. Once connected, you can use any compatible device to control your Roku TV. You can also access hands-free voice control from the Roku mobile app.
Just open the app, press the microphone button, and start talking. You can use voice commands to navigate menus, search for content, and adjust settings. It's a great way to enjoy your Roku TV without a physical remote.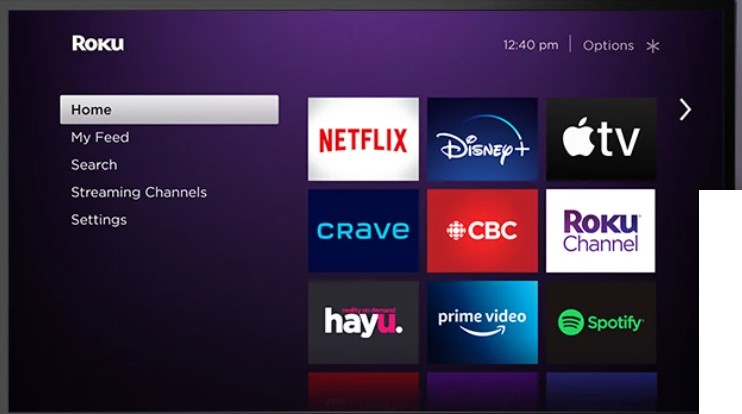 When pairing your voice assistant with a Roku TV, you'll also access features such as voice-activated volume control and the ability to link multiple devices for a multi-room audio experience. It's also possible to add voice profiles so that everyone in the house can access their favorite content with personalized recommendations.
Using your voice assistant to control your Roku TV is a convenient way to enjoy your streaming device's features and content without needing a physical remote. With just a few simple steps, you can use your voice to make the most of your Roku TV experience.
How To Find Your Roku IP Address Without A Remote?
If you don't have access to a remote, you can still find your Roku IP address by navigating through the menus of your TV. The following are instructions on finding your Roku device's IP address without a remote.
Access the 'Network' menu: From the main menu of your TV, select the 'Settings' option. After entering the Settings page, look for the 'Network' option and select it.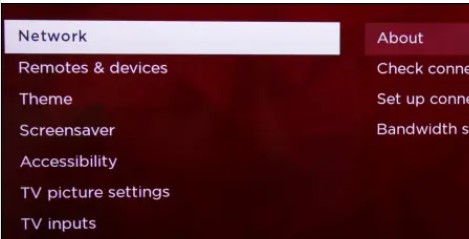 Access the 'About' section: The next step is to access the 'About' section, which should be located within the 'Network' menu.
Find your IP address: Once you open the 'About' section, you will find the IP address of your Roku device.

You can now access the Roku account page and manage your device using this IP address. However, this method can be tricky as it requires you to navigate through the menus of your TV, which can take time and effort.
Therefore, it is recommended to use a remote to access the IP address of your Roku device, as it is much simpler and faster.
Why Is My Roku Remote Not Pairing?
A lost connection is the most likely cause of a Roku remote not pairing. This can happen if the batteries are low or have been replaced, if the device has been moved too far away from the receiver or if there is an issue with the remote itself. If you are having trouble getting your Roku remote to pair, here are some steps to try:
Check the batteries – Ensure that the batteries in your remote are still working. If your remote is not responding, try replacing the batteries with a new set.
Reduce interference – Ensure the remote is not too close to other electronic devices emitting RF signals, such as a cordless phone or Wi-Fi router. Try moving the remote further away from these devices.
Reset the connection – If your remote is still not working, you can try resetting the connection between your remote and Roku device. To do this, press the pairing button on both devices: the pairing button is usually located on the front or side of the Roku device and the bottom of the remote.
How Do I Turn My Roku On Without The Power Button?
If you have lost or broken your Roku remote, turning on the device without a power button may seem impossible. This is not the case, however. You can use various methods to power your Roku without using the traditional power button.
Connect the Roku to a power source. Your Roku will turn on when connected to a power source, so plug the device into the wall or your TV's USB port.
Use a universal remote control. If you have a universal remote, you can use it to power your Roku. Check the remote's manual to ensure it is compatible with your device.
Use a mobile app. If you have a Roku mobile app, you can use it to power your device. The app will also allow you to control Roku with your phone or tablet.
Use CEC (Consumer Electronics Control). This feature on newer TVs allows you to use your TV remote to control multiple devices, including your Roku. Check your TV's manual to determine if this feature is available on your model.
What Do I Do If I Lost My Roku Remote?
If you have lost your Roku remote, don't worry. Several options are available to help get you back up and running quickly.
Option 1: Use the Roku Mobile App – The quickest and easiest way to get back up and running is to use the Roku mobile app. This free app is available for both Apple and Android devices and will allow you to control your Roku device with your smartphone or tablet. Once you have downloaded the app, follow the onscreen instructions, and you can access all your channels and settings.
Option 2: Buy a Replacement Remote – You can purchase a replacement remote if you can't access the Roku mobile app. Several models are available to find one that matches your device. Make sure you get the correct model and code for your device.
Frequently Asked Questions
Will Roku Remote App Work With Hotspot?
No, Roku Remote App will only work with a Wi-Fi network. It is not compatible with any hotspot connection. You will need to connect your Roku device to a Wi-Fi network to use the app. This can be done using the settings menu on your Roku device.
Is There A Universal Roku Remote?
No, there is no universal Roku remote. Each Roku device requires a specific remote designed to work with it. The same remote will not work with all Roku devices. However, some universal remote manufacturers make remotes designed to be compatible with a wide range of Roku devices.
You can look for specific universal remote models that indicate compatibility with Roku devices on the product's packaging to ensure it will work with your device. Additionally, some Roku devices include a voice-activated remote that allows users to control their devices through voice commands. This type of remote is unique to certain Roku models and is unavailable on all devices.
In addition to dedicated Roku remote controls, some universal remote apps are also available. These apps allow users to control their Roku devices through smartphones or tablets. The exact features and compatibility vary by each app, so be sure to research available apps for your device to find the best one.
Do All Roku Remotes Have Volume Control?
Yes, all Roku remotes have volume control. The volume buttons are usually located on the side of the remote, making it easy to adjust the volume without changing the channel. Some Roku remotes also have a button dedicated to controlling the volume, allowing you to quickly and easily adjust the sound level.
You can also use your Roku mobile app or voice remote to adjust the volume from a distance. These features allow you to easily control your TV's sound from anywhere in the room.
In addition to controlling volume levels, some Roku remotes offer additional features such as a headphone jack, audio-only mode, and the ability to pair with Bluetooth headphones. With these features, you can enjoy your favorite shows and movies with the perfect sound setup.
How Much Does It Cost To Replace A Roku Remote?
Yes, all Roku remotes are equipped with volume control. Depending on the model, it may be located on the side of the remote or the top.
The cost of replacing a Roku remote varies depending on the type and model of your streaming device. Generally, you can expect to pay anywhere from $10-$40 for a replacement remote. If you have an older model, the cost may be closer to $30.
You can purchase replacement Roku remotes from the official Roku website and authorized retailers. Many online retail stores like Amazon and Best Buy offer replacement remotes at varying prices.
Conclusion
Your Roku device can still be used even if you don't have the physical remote. Connecting to your Roku with a mobile device, using voice commands, or using a universal remote are all viable options for controlling your Roku without the traditional remote.
However, you can also turn on and off your Roku TV without a remote by using the buttons on it. Whichever option you choose, you'll be able to use your Roku like normal without searching for the remote. With these methods, you'll be able to enjoy all your favorite streaming channels in no time!