Hisense and TCL are two well-respected brands in the TV manufacturing industry, each offering a range of exciting features and specifications. Choosing between the two can be challenging, as both brands are known for their quality, reliability, and affordability.
In this article, we will explore the key differences between Hisense and TCL, including price, picture quality, sound quality, and remote control options, to help you decide on the best TV brand for your home.
Hisense vs TCL
Price and picture quality are typically the biggest considerations when choosing the perfect TV. With this in mind, you must consider all available TV brands to find the perfect model for your home.
One of the biggest technological names is Hisense, whose TVs boast various features and specifications. On the other hand, TCL is another well-respected name in TV manufacturing, with its own set of exciting features.
Hisense vs TCL Comparison Table
Hisense TV Overview
Hisense is a Chinese company that produces a variety of electronics, including TVs. The Hisense Group owns the Hisense brand and produces Sharp and Toshiba TVs. Hisense TVs come under a parent company named Hisense Visual Technology Co., Ltd.
Established in 1969, Hisense Visual Technology Co., Ltd is the largest television maker in China, and its subsidiary company produces some of the best Hisense TVs on the market.
Hisense is a fast-rising name in the TV manufacturing industry, offering affordable TVs with high-end specifications. With TVs for sale on their website, you can outfit your home with quality TVs that won't break the bank. You will get a great price for a TV with all the necessary specs.
With a wide range of TVs for sale online, you can find one that exactly fits your specifications and budget. Hisense TVs are built with quality in mind, offering various features that help create the perfect picture.
TCL TV Overview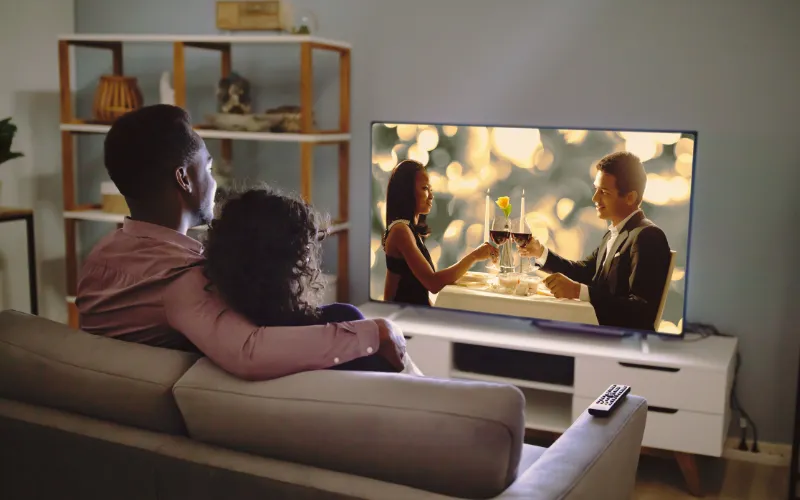 Founded in 1981, TCL is a global leader in the electronics industry, with operations in over 78 countries. The company manufactures various electronic products, including televisions, mobile phones, air conditioners, and refrigerators.
You can find the perfect model for your home with TVs for sale online. TCL focuses on quality TVs with various features, all available at affordable prices. TCL uses the best materials to manufacture its TVs, creating a high-quality product that will impress you with its performance.
With everything from big-screen TVs to smaller models available online, you can find the right TV for your home without breaking the bank. TCL is about quality, offering features and specifications designed to help create a great picture.
Difference Between Hisense and TCL
Countless smart TVs are available on the market, but Hisense and TCL are two of the best. They are both widely known for their reliability, durability, and quality. Based on customer reports, customer care service warranty and support options are available.
Here is the difference between Hisense and TCL:
Support & Warranty Comparison
The warranty and support of Hisense and TCL are a big deal for smart TV buyers. They are expected to function properly for several years after purchase without interruptions.
According to the warranty comparison provided on the manufacturer's website, Hisense offers a 1- or 1 Year parts & labor warranty. This includes free 30-day shipping for parts and labor.
On the other hand, TCL provides a 2- or 1 Year parts & labor warranty. This includes free 30-day shipping.
Pricing
The TCL 32″ Full HD 3-Series TV is the most affordable option with a price tag of $170. For 4K resolution, you'll have to opt for the 4-Series, which ranges from 43″ ($300) to 85″ ($2,000). TCL's most expensive model is the 98″ XL TV, costing $5,000. Meanwhile, the 6-Series in 65″ and 75″ is TCL's 8K option, starting from $2,000.
The Hisense 32″ HD H55 TV is the most affordable option at $170. For 4K, the 43″ A6 TV is available for $200; you can get it up to 75″ for $800. Hisense's highest price is for the 75″ H6570G, which is $2,000.
In conclusion, while TCL offers a budget-friendly standard LED model, Hisense is a more cost-effective option in most other categories, including 8K resolution.
Picture Quality
TCL and Hisense provide high-quality pictures, considering they are both mid-range smart TVs. However, here are some details you should consider.
Hisense uses LED technology, while TCL uses QLED technology. This means that Hisense offers a better contrast ratio compared to TCL.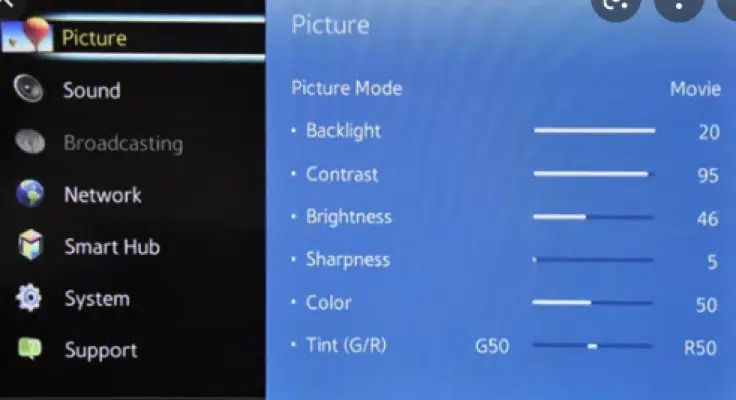 The refresh rate is also different. TCL has a 120Hz refresh rate compared to Hisense, which has a 60Hz refresh rate.
Based on the details above, it seems that Hisense offers a better picture quality compared to TCL.
TCL TVs offer vibrant colors and good contrast. They provide decent picture quality suitable for watching movies with the lights on, while Hisense TVs offer a slightly better picture quality.
Sound Quality
The audio quality is also essential, especially if you want to use your TV as a speaker. Hisense and TCL both have decent speakers that are suitable for watching movies. They both support DTS audio, but Hisense offers better sound control options.
Remote Control
The remote control is one of the most important features of smart TVs because they are used for navigation. Hisense offers a standard remote control, while TCL offers a voice recognition remote control.
This means that users can use their voice to command the TV without buttons on the remote. Hisense is only compatible with Android TV, while TCL is compatible with Android TV and Fire TV.
The voice command system of TCL is powered by Google Assistant, which makes it more useful.
Based on the details above, TCL offers a better user experience regarding remote control.
Smart TV Platform
The different platforms TCL and Hisense offer are other important factors when choosing between them. Several operating systems are available on smart TVs, but the most common are Android and Fire TV.
The main difference is that Android TV supports Google Assistant, while Fire TV does not.
While TCL TVs are compatible with both platforms, Hisense TVs are compatible with Android.
Based on the operating system, TCL offers a better user experience compared to Hisense.
TCL TVs are compatible with both operating systems, so they offer the convenience of switching between different applications.
Viewing Angle
The viewing angle is an important factor that should not be ignored. The viewing angle determines the range from which you can watch a clear picture.
TCL and Hisense offer a viewing angle of 178 degrees, meaning you can watch TV from any angle and still get a clear picture.
Based on the viewing angle, TCL offers a better user experience when watching TV from different angles.
Connectivity
TCL TVs have better connectivity than Hisense because they have more ports. They provide the 3 HDMI and 3 USB ports, but TCL also provides components, composite, Ethernet, and RF In.
HDMI is preferable because it allows you to connect multiple devices at once. Since both TVs provide the same number of HDMI ports, TCL offers a better experience when it comes to connectivity.
Reliability
TCL and Hisense are both reputable brands in the television industry. TCL is known for producing high-quality TVs at affordable prices, while Hisense is known for its budget-friendly options. Both brands offer a range of models with varying levels of reliability.
Generally speaking, TCL is considered a more reliable brand than Hisense, but this does not mean all Hisense TVs are unreliable. Researching particular models and reading customer reviews is highly recommended to better understand a television's dependability.
What Feature Should You Look for Before Buying a Hisense or TCL TV?
There are many things to consider when looking for a new TV, including the brand. If you're considering buying a Hisense or TCL TV, then you need to consider the following features:
The number of HDMI Ports – TCL and Hisense TVs have different numbers of HDMI ports. While some models have 3 ports, some have 2 ports, so check before buying.
4K UHD Resolution – TCL and Hisense TVs offer an Ultra HD resolution, sometimes called 4K or UHD resolution. This feature makes the images sharper, giving you the best viewing experience possible.
Refresh Rate – Those who enjoy watching TV shows and movies with much movement may want to consider Hisense and TCL TVs with higher refresh rates. You'll know you're buying an upgraded version if the number is 120 Hz or above. But remember that some TVs are 60 Hz, which is still an upgrade from the standard TV frame rate of 50 Hz.
Smart Functionality – TCL and Hisense will have what you need if you want a smart TV. But remember that there might be some differences between their brands, so check before buying one.
Size – You may want a bigger TV, especially if you plan to purchase one for your game room or living room. Remember that some Hisense and TCL TVs are 43 inches, while others can reach 65 inches with 4K UHD resolution. So, be sure to know what you need before buying.
Contrast Ratio – If you like to watch movies, then the contrast ratio can be an important feature you'll want on your TV. A high contrast ratio will let more detailed shadows appear on the screen, making the images pop out. But it's best to check with the salesperson so you know what to expect.
Is Hisense or TCL Better?
If you want a TV that will impress with its performance, look no further than TCL. With TVs for sale online in various sizes and models, they have something to suit all homes. Their quality construction combines with their extensive range of features to provide a TV that will impress you with its performance.
On the other hand, if you want a budget option, then Hisense is for you. With TVs available online at affordable prices, they have something to suit all budgets and specifications. They focus on quality hardware to ensure their TVs are built to last, providing excellent picture quality.
They might be at opposite ends of the price spectrum, but TCL and Hisense offer quality products.
Deciding which one you want for your home comes down to the features available on each model. If you are looking for a TV with all the bells and whistles, TCL is for you, while if you want a budget option, then Hisense is for you.
Conclusion
Both Hisense and TCL TVs provide a lot of bang for your buck and prove that you don't need to spend excessive money to get a high-quality 4K TV with features such as UHD or HDR. However, being similar in price, these two brands offer different benefits.
Hisense TVs include more powerful speakers, extra ports, and advanced picture quality augmenting features, while TCL TVs boast impressive durability and are offered at a more discounted cost.
Hisense is right if you want better picture quality and more features without burning a hole in your pocket. This brand offers superior value at slightly higher prices than TCL's offerings.
On the other hand, TCL offers great value at slightly lower prices by sacrificing some quality and features. Regardless of which brand you choose, you can rest assured that you are getting an excellent product with plenty of features and capabilities.
In the end, it all boils down to what your individual needs and budget are. Hisense and TCL TVs offer great value for money, but if you want the best overall product, Hisense is the way to go.
Frequently Asked Questions
Is Hisense a Reliable TV Brand?
Yes, Hisense is one of the leading TV providers in China. Their TVs are said to have great performance and value. More importantly, their support is readily available. The brand is again gaining popularity in North America due to its affordable price and great specs.
Is TCL Worth Buying?
TCL is also a Chinese brand, and they are known to release TVs at low prices. They are one of the best at manufacturing inexpensive TVs. With the release of its P line, TCL is trying to provide quality TVs at lower prices.
Which One Should I Buy?
It's up to you! We can say that Hisense and TCL TVs have very similar specs. If you're looking for a TV just for watching TV, there's no problem with these cheap TVs.
You may buy a more expensive TV if you're looking for more advanced features like gaming or streaming.
How Long Does a Hisense TV Last?
The life expectancy of a TV depends on the model and specs. Hisense-made TVs like the H8 series and ULED lineups, their top-of-the-line products, are built to last 20 years.
If you take care of your TV and replace it once it ends, you can expect it to last for many years.
Is A TCL Smart TV Good?
Yes, TCL TVs are also known for their low prices. Their P-line has a TV with good specs; some even have Roku inside. Some of their TVs are Android compatible but don't have the same app selection as an Android TV.
These TVs are great for streaming and watching movies.
How Long Do TCL TVs Last?
TCL TVs have a shorter life expectancy compared to Hisense. TCL TVs are mostly built with plastic, so it would be difficult to damage them. But the parts inside are not as good as Hisense TVs, so you can expect them to last for 10 years.
Are Hisense And TCL The Same Company?
If you're looking for a budget-friendly TV, you may wonder if TCL and Hisense are the same. Although both are budget-friendly and similar in many ways, they are different. The TCL Technology brand is responsible for producing the popular TCL TVs, and Hisense Group manufactures the Hisense TVs.
Although they are Chinese manufacturing companies, fundamental variations exist between these entities. For one, TCL offers a wider range of TV sizes than Hisense.
Furthermore, TCL TVs provide more state-of-the-art features than Hisense TVs, including 4K resolution and HDR support. As a result, TCL is generally considered a better overall value than Hisense. So, if you're looking for a good quality, budget-friendly TV, TCL is likely your best bet.
How Long Is TCL Warranty?
TCL offers a 1-year limited warranty on selected devices found to be defective in materials or workmanship. Eligible items include the original invoice or sales slip, dealer's name, model, and product serial number.
The customer is responsible for shipping charges to the TCL service center. Once the item is received and inspected, TCL will repair or replace the device and return it to the customer at no cost. Don't hesitate to contact TCL customer service if you have any questions about the warranty process.