Sometimes, updates can get stuck during the installation process and are unable to be installed because of a Windows Update Error 0x80070490. This error may happen when trying to install an update using either Microsoft's service or by downloading one from their website (KB).
The error stops your Windows 10 from being updated and even makes it impossible for further updates install on top of this one.
The last thing you want is for Windows 10 not to be updated at all! If this has happened to you before with any errors, don't worry; we here have some solutions that should help.
What Causes Windows 10 Update Error 0x80070490?
Corrupt files in system component store or Component-Based Servicing (CBS).
Some services need the windows to update to be manually disabled.
Registry corruption.
It may be as a result of third-party antivirus conflict.
It is also worth noting that some users are receiving error 0x80070490 on Xbox consoles or when trying to buy games or applications from the Microsoft store.
How to Fix the Windows Update Error 0x80070490?
Here are several methods you can use to fix this error:
Create a New Local Account
For one to fix this issue on Windows 10, you need to create a new local account and then move your files into it.
Create a new local account with administrator privileges.
Move all the documents and personal files to a new account.
Proceed and delete your old account and then switch to the new one.
After you have now switched to a new local account, add your Microsoft account to it.
Having done that, the error 0x80070490 will be fixed automatically. However, if the issue isn't fixed, try the other methods that follow.
Use a Repair Tool for the System
Having software from trustworthy sources installed on your pc whose aim is to solve errors related to the windows and keep the computer security is an ideal solution.
This is a type that helps you perform an advanced scan and through its repair function. It helps a lot in fixing the Windows error within a few minutes, corrupted system files, DLLs and registry keys.

The program also does an in-depth registry cleanup optimizes your PC, and removes all the malware.
Reboot the system to finish the repair process. The Windows Update is a process that is supposed to improve the overall performance of the operating system, upgrade the existing ones and integrate new features. That said, there are times when certain errors might occur just out of nowhere.
Restoro is a specialized Windows repair software that can help you solve system issues in just minutes. It offers a high-quality, quick, and easy solution to your computer problems like crashes, freezes, or errors with the operating system itself.
Here are the steps to fix the errors using Restoro:
Begin by downloading and installing Restoro.
The next thing you need to do is launch the application.
Wait for the application to look for any system issues and any other possible malware infections.
Proceed and press the Start Repair button.
To complete the process, restart your computer to make sure that all the changes take effect.
When done with this process, your computer should function perfectly and the Windows update error 0x80070490 will no longer pop up. One thing you need to know is that this program requires an upgrade from the free version to be able to perform different functions.
Run the Update Troubleshooter
For Windows 10 users, a new troubleshooting tool is available and it's referred to as the Windows Troubleshooter. It is a tool that can be used to deal with a variety of system issues and that includes update issues.

Here is the process of running this troubleshooter in Windows 10:
The first thing you need to do is go to the Settings.
Proceed to the Security and Update section and then Troubleshoot.
Look for updates on the Windows section and then select on run Troubleshooter.
Follow further on-screen instructions.
Then you need to restart your computer.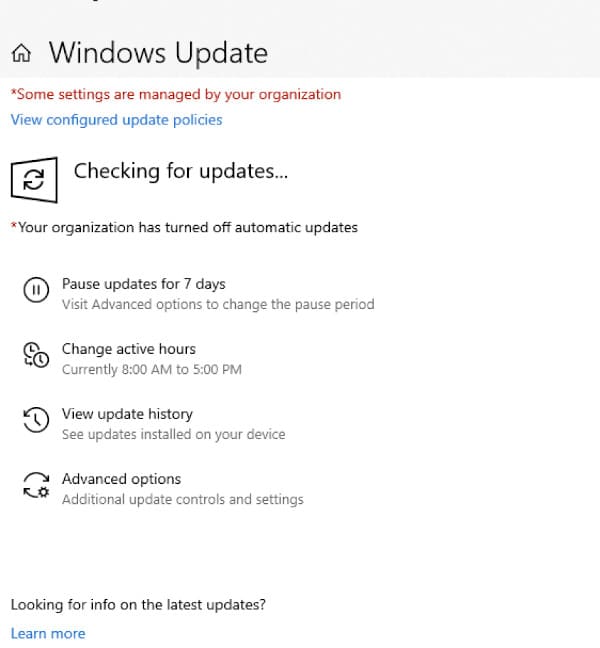 Having done that, you will have fixed this issue once and for all.
Run the SFC scan
Since we're at the troubleshooting tools in Windows 10, let us use another one. We will use the SFC scan to fix the Windows update error. For those who do not know much about it, it functions just like any other troubleshooter that is designed to solve a variety of system issues.

However, the SFC does not have a user's interface, and you will therefore be required to run it using the Command Prompt. If you are not aware of the best way to do that, simply follow these instructions:
Proceed to the search icon and type 'cmd', then go ahead and open the Command Prompt as an Administrator.
Enter the following line and press enter:
sfc /scannow
Wait for the process to finish.
Then restart your computer.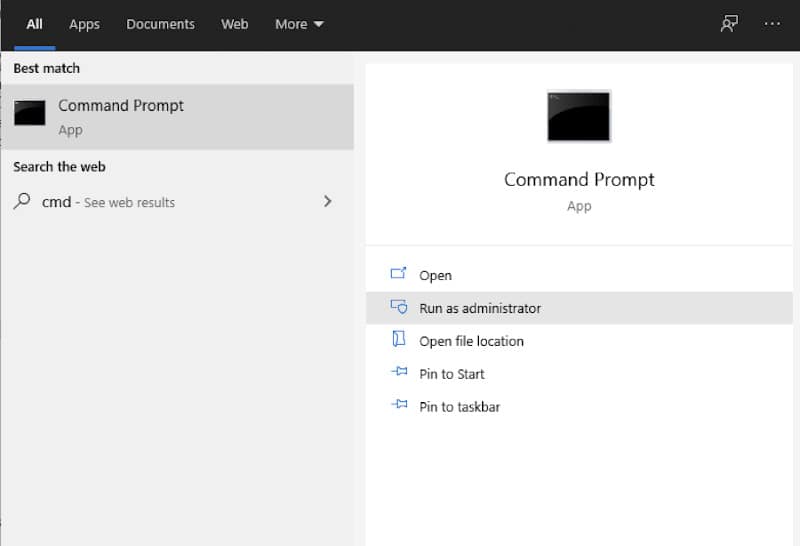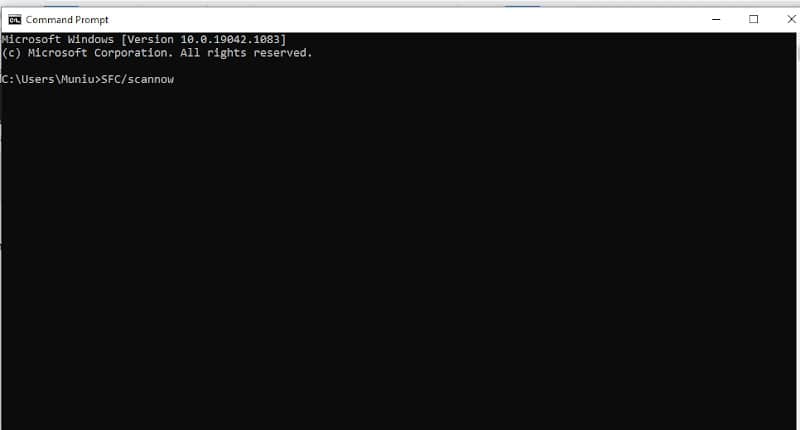 The Windows 10 Update Error 0x80070490 should be gone after following these steps.
Run DISM
This is another troubleshooting tool that helps you in resolving the Windows 10 Update Error 0x80070490. DISM is an alternative method of troubleshooting that helps in resolving this error.

For this case, if all the other troubleshooters have failed to resolve this issue, you can try running DISM. To run the DISM, you need to do the following:
Go to the search icon and type 'cmd', and open the Command Prompt as Administrator.
Enter the following on the command line:
DISM.exe /Online /Cleanup-image /Restorehealth

If the DISM is unable to obtain files online, you can try using your installation DVD or USB. Go insert the media and type the command below:
DISM.exe /Online /Cleanup-Image /restorehealth /Source:C:RepairSourceWindows /LimitAccess
Ensure that you have replaced the "C: RepairSourceWindows" Path on the USB or DVD.
After running this troubleshooting tool, the problem will be resolved once and for all. 
Check for Viruses
There are some users of Windows 10 who receive the error 0x80070490 due to a virus affecting their computer. Therefore, if all the solutions highlighted above have not resolved the issue, your PC could have a virus.

What you need to do is scan your computer for viruses. Make sure you are using professional antivirus software to safeguard your computer from any sort of malware or viruses.
Disable Antivirus
In contrast to the above-discussed solution, sometimes an anti-virus may be the sole cause of the Windows 10 update error 0x80070490. To be specific, Windows Updates and antivirus programs are known for not getting with each other.

Therefore, there is a possibility that you are getting the error due to the third-party antivirus you have installed on your computer. There is a way you can check that. You can simply disable your antivirus, and check for any updates. In case the error is gone, ensure that your antivirus is up to date.

On top of that, you would also consider changing your anti-virus solution or switching to Windows Defender rather than a third-party anti-virus. If the cause of the error was an anti-virus, disabling it will fix the error for sure.
Erase All the User ID Store Cache From the Registry
For you to successfully do that, there are a few steps you need to follow. Let's have a look at them.
Open up the Registry Editor. You can open Registry Editor by pressing Windows Key +R and then type Regedit. Having done that, press or click OK to start Registry Editor.
The moment the Registry Editor begins running, you need to navigate to the following key in the left panel. HKEY_LOCAL_MACHINESOFTWAREMicrosoftWindowsCurrentVersionAppxAppxAllUserStore
What you need to do next is find keys that look like S-1-5-21-1505978256-3813739684-4272618129-1016. However, note that this is just an example, and most likely your keys will have a similar format. All that will be different is the name of the keys.
You should then go ahead and select these keys and delete them all.
Once you've deleted these keys, you should close Registry Editor and then restart the computer.
Check the Integrity of the System Files
This is another method one can use to fix the Windows 10 update error 0x80070490. You need to check the integrity of the system files.
Although finding corrupt files in the system is a rare occurrence, it is a situation that can also be possible. To perform this analysis, you will need the help of DISM and SFC system utilities.
Run the DISM utility first. In case there is a failure, run the SFC utility. This method will ensure that the error is solved.
Frequently Asked Questions
What Does This Error Code Mean 0x80070490?
Well, the error 0x80070490 can simply be defined as a status code that signals a corrupted file. It also signals the process in the component-based servicing (CBS) and system component store. Any damage or corrupted files might render the Windows Update component inoperable.
How Can I Fix Error Code 0x80070490 on Windows 10?
The moment you receive this error code when downloading an update in Windows 10, you should try the following solution:
You can also run a CHKDSK and the SFC scan to carry out some system checks and repairs in the system.
You can also create a new local account.
You can run the update troubleshooter.
With these methods, you can effectively fix the error.
How Do I Run the Troubleshooter on Windows 10?
For you to run the Windows update troubleshooter, you need to follow some simple steps. Let's have a look at the specific steps:
The first thing you need to do is click the Start menu and choose Settings.
The next step you need to take is to click on Update & security, then move to Troubleshoot on the Additional Troubleshooters.
After doing that, you need to wait for the Troubleshooter to complete the scanning process and then restart the computer.
What Does This Error Code Mean 0x80070490?
There are those who suggest that can be a common issue for users of Windows 10 who do cumulative updates. For this reason, you should update your Windows 10 on a consistent basis whenever it is possible.
Doing this allows you to have access to the latest features and also guards your PC against bugs. In addition, this error can hamper your progress and prevent you from installing in-place upgrades. What this means is that it will be impossible to use mounted ISO, bootable USB drive, and media creation.
This is a common problem especially when one is trying to update an application that has been downloaded from the Microsoft store.
The Windows update error 0x80070490 can happen when you are doing a system update using a KB file.
You can also receive this error when you are trying to purchase an app from the Microsoft store.
This error can also occur when you are upgrading Windows 7 or 8.1 to Windows 10.
Once you've understood the cause of the error, you can figure out the ideal solution that can resolve the issue in the shortest amount of time.
Conclusion
The error code 0x80070490 is common among users of Windows 10. You can try the above methods to fix this error. You must understand that this error is not limited to Windows 10 alone. It also occurs in older versions like Windows 7 and 8, so you may need a more complex solution if you are using an earlier version of Windows.
If your computer has been updated with recent patches for these operating systems but it still displays this message, then there may be something else wrong on your machine — beyond just what's happening in the system files themselves!
Remember to always back up all important data before making any changes!