Many Windows users have reported the error code 0xc000021a after upgrading from Windows 10 to a newer version. It normally pops up on the screen when you are trying to boot to Windows.
That makes it quite challenging to fix especially if you are relying on the simple tools available in the BIOS and the Advanced Startup mode.
What Causes 0xc000021a?
This error mainly occurs because of the following:
A damage in the system registry.
If the system registry has been damaged, this error is most likely to occur. This can happen because of disk write/read errors, virus attacks, and power outages.
Misconfigured driver or software. This can occur if there is a certain key piece of software or a malfunctioning system driver.
Here are the different methods to fix the Windows error code 0xc000021a:
Solution 1: Start Windows 10 in Safe Mode with Networking
In case you are unable to start up your computer because of the Windows 10 error 0xc000021a, you should try starting Windows 10 in Safe Mode with a few networking features. It's a form of secure booting environment that effectively disables all optional drivers, processes, and services that may be causing this issue.
Here is how to go about it:
Try interrupting the boot sequence a couple of times consecutively and then launch the Windows Troubleshooting System.
Proceed and select Troubleshoot and move on to Options.
Go to the Startup Settings.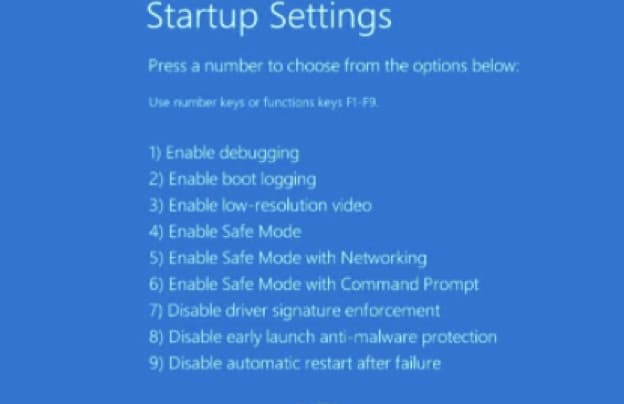 Proceed and click the Restart button and wait for just a few seconds.
The next thing you should do is press the F5 button to enable the Safe Mode with Networking.
Having done that, your Windows 10 should start. In case it does not, you should return to start up and then press F4 to enable its Safe Mode without Networking Features.
Solution 2: Clean Boot Windows 10
In case the Safe Mode option was not successful, you can try running a clean Windows 10 boot to ensure that the changes you made are now permanent up to the point when you will get the chance to completely troubleshoot the 0xc000021a error.
The first thing you should do is start Windows 10 in Safe Mode.
The next thing you need to do is press on the Windows + R button on the search icon that pops up and type msconfig.
Press the Enter button to open the System Configuration App.
The next thing you should do is select the General tab.
Then pick the Selective startup.
The next thing you should do is uncheck the Load system services and also the Load startup items box.
Proceed and click on Apply.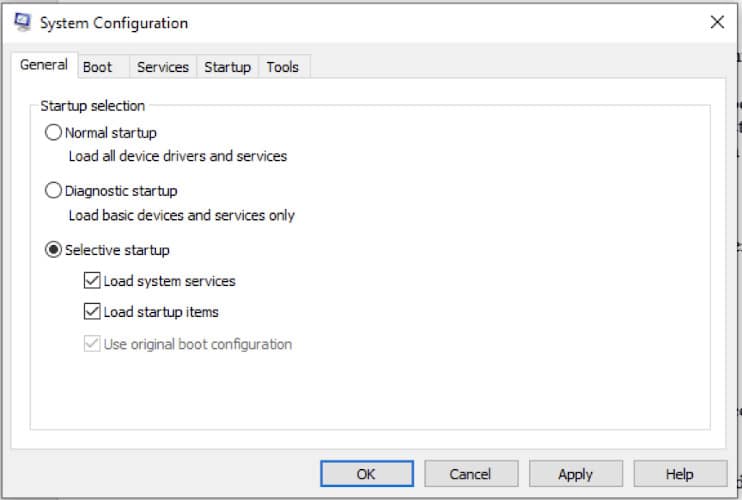 Proceed and switch to the Startup tab.
Go ahead and open the Task Manager.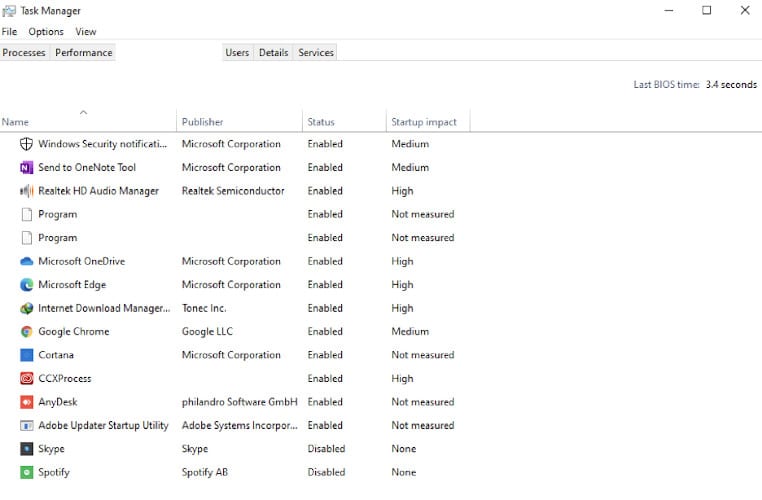 What you should do next is select an app that has the enabled status and then click Disable. Make sure you do this for all the apps.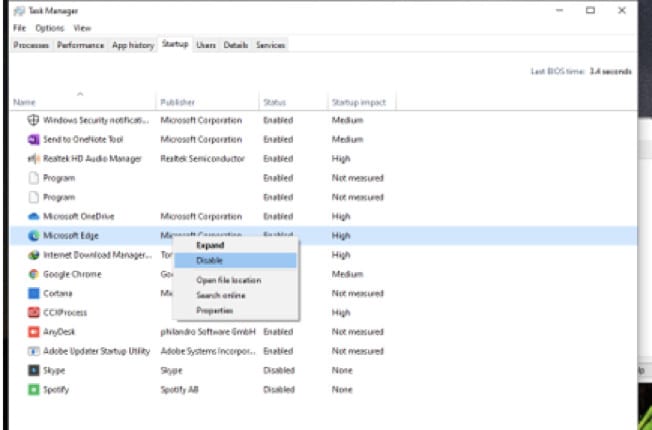 Then go ahead and restart your PC. The issue should be fixed.
Solution 3: Run Startup Repair
One of the most effective methods of troubleshooting errors in your computer is by running the Startup Repair Tool right before restarting the computer. To have success in this, you should use your Windows 10 Installation Disc.
In case you do not have it, you can use a different computer to make one. To create a Windows 10 installation media, you should do the following:
To start with, connect a USB flash drive and ensure that you've copied all the files you feel like you need later as the entire drive will be formatted.
The next thing you should do is download the media creation tool right from its official website.
After that, launch the app and keenly follow the laid down instructions.
Here is how you run the startup repair:
The first thing you should do is plug the USB flash drive into the computer.
The next thing you should do is turn your computer on and off three times for you to get to the Advanced Startup menu.
The next thing you should do is key in your password and continue.
Proceed by following the step-by-step instructions and completing the process.
Solution 4: Disable the Driver Enforcement Signature
Something everyone needs to know is that Windows does not allow foreign drivers to run the computer. Therefore if you've recently installed drivers from third-party sources, Windows 10 will not start up because of the driver signature enforcement. This results in the 0xc000021a error.
Here is what you need to do:
The first thing you do is force Windows to load its troubleshooting screen. (Interrupt the boot sequence specifically three times).
Proceed and go to Troubleshoot, then move to the Advanced options.
Go to the Startup Settings.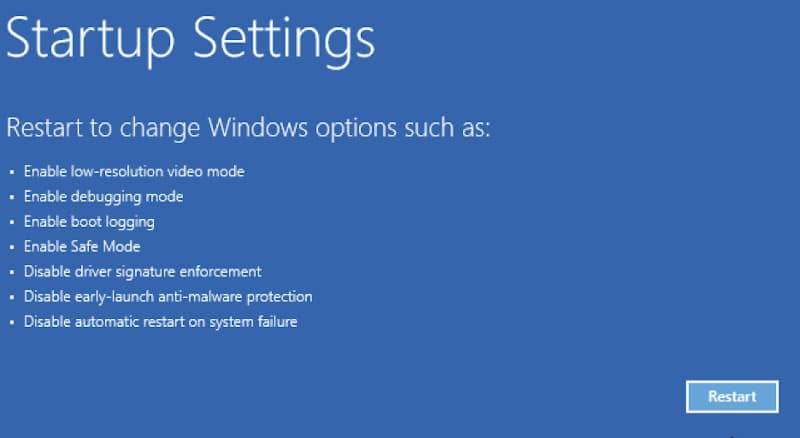 Proceed and click on the Restart button.
Move ahead and press the F7. Doing that will disable the Signature Enforcement.
After doing all that, you should try and start Windows 10 once more and everything should be fine.
Solution 5: Fix Hard Drive Corruption
A corrupt hard drive could be the reason why you are receiving the 0xc000021a error code. You can, however, fix the HDD errors using the CHKDSK (check disk) right from the console environment.
Here is what you need to do:
Start your computer to the Troubleshooting menu.
Proceed and go to the Troubleshoot then to the Advanced options and finally to the Command Prompt.
You should then select your account and key in your password and continue.
In case Windows have been installed in Drive C:, you can try running the following command. Ensure you have replaced drive c: completely.
chkdsk c: /f /r
Solution 6: Update Old Drivers
Another reason why you may keep getting the Windows 10 0xc000021a error is if you have not updated your drivers for quite a long time. Updating them should quickly solve this issue.
You can do this using a Driver Update Tool that is specifically on Safe Mode. You can also do that without being required to install other third-party applications.
Here is what you need to do:
You should begin by starting Windows 10 in Safe Mode with Networking.
Once the system boots, you should right-click on the Start button and then click on the Device Manager.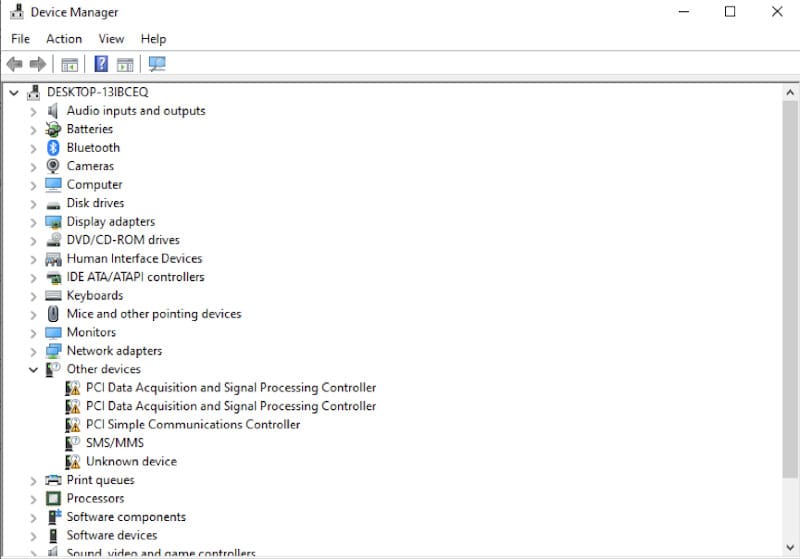 The next thing you should do is select a Device to get to the Property section.
Proceed to the driver's section and check out its date. In case it exceeds one year, check for updates.
Continue to search automatically for drivers. You should do this for all outdated drivers.
FAQs
Is the Blue Screen of Death Fixable?
Yes, it is. It is fixable by using the Startup Repair Tool.
Is the 0xc000021a Error Fixable?
Yes, it is. You can automatically fix it using the automated repair tool. The problem may be with a driver that has not been updated for quite some time or you have just installed an unsigned one from an unreliable source.
How Do I Fix the 0xc000021a Error?
You can easily resolve the issue by following any of our guides above. The worst that could happen is your computer becoming unbootable, but that should be it. If you are not able to complete any of the listed solutions, try reaching out for further assistance. It may be a hardware issue.
Should I Worry About BSOD?
You should not worry about it if you can fix it quickly. Otherwise, take your computer to a technician for further assistance.
Can RAM Cause a Blue Screen?
All the solutions above are hardware related meaning none of them has to do with RAM. However, differing issues can cause blue screens including running out of memory or you have incompatible devices. We also think there is a possibility your driver may be corrupted.
Do I Need to Reset My Computer?
Yes, you will be able to fix it without needing to reset your computer. Only follow the solutions above and you will be fine. However, if you are still getting the computer error code 0xc000021a even after doing all that, try formatting your PC or taking it to a technician for assistance.
Will Reinstalling Windows Fix the Blue Screen?
No, it won't. The problem has nothing to do with Windows. It only shows you the blue screen because, for instance, your device drivers are not compatible with your PC.
Will Resetting Fix This?
Yes, it will. Follow the solutions above and you should be able to resolve this issue. On rare occasions, if none of them work out for you, you might need to reset your computer.
What Does Error Code 0xc000021a Stand For?
It means that a problem has been detected in the system software, and the program causing this issue is not responding.
Why Does a Blue Screen Occur?
It can be caused by numerous reasons; random issues occurring, incompatible driver or it could well be a hardware issue.
Is Your Computer Running on Windows 10?
If you are getting the 0xc000021a error, it is recommended that you download and run the Windows10 scanner software which will assist you in the automatic fixing of this problem on your PC. It will provide you with all relevant information on problems affecting your PC along with their resolutions.
All you have to do is install it on your PC and follow the instructions below:
Open Command Prompt as an Administrator. Type in the following command and press Enter.
DISM /Online /Cleanup-Image /RestoreHealth
Wait for the process to finish; this shouldn't take long.
Reboot your computer once done. If all goes well, you should no longer be getting the Windows stop error 0xc000021a.
Once the system boots, you should right-click on your Start button and then click on the Device Manager.
The next thing you should do is select a device to get to its Property section. Proceed to its Driver's tab.
If you notice that it is not having any driver installed, remove the device from your computer and restart your computer.
If there are drivers, update them by pressing Install Updates.
That's it. You should no longer be getting this error when booting up your PC. You can use Windows 10 Scanner for automatic blue screen error fixing. It is free and very effective.
If getting the Blue Screen error has got you worried, then do not panic as it is a simple issue that can be fixed by any of our solutions above. If unable to find a resolution, take your PC to a technician for assistance.
How Do I Know If My RAM is Damaged?
If you are experiencing a random error on your computer, especially the Blue Screen of Death, then there's a high risk that your RAM might be damaged.
It is best to check with the manufacturer if your computer has passed its warranty period or not. If it hasn't, then you should get it checked by a technician.
My PC Randomly Restarts, Is That Because the Memory in My RAM is Damaged?
No, not necessarily. The reason your computer restarts could be because of your PC's settings. Modify some settings for better improvement in performance. If you are worried about your RAM being damaged, have it checked by a technician to confirm if anything can be done to fix it.
Can I Fix This Myself?
Yes, you can try fixing it yourself if you are confident enough. However, do note that there are always risks associated with tampering with the hardware inside your computer/laptop. Always be cautious when trying to disassemble anything on your PC. If in doubt, consult a technician for assistance.
One of the quickest, easiest, and most effective ways to fix this problem is by using a good registry cleaner like Advanced System Repair. It's able to repair Windows errors in one click and restore your PC's stability and performance fast.
What are the Symptoms of a Damaged Memory in My RAM?
Symptoms include random error messages, a pale blue screen, and slow performance.
Can a Computer Run Without RAM?
Your computer can run without RAM but with very poor performance. RAM is an essential part of the hardware in your computer. It temporarily stores data for rapid access. If you have insufficient memory, you will experience poor responsiveness when opening programs and applications on your PC.
What are Blue Screen Errors?
Blue Screen Errors or BSODs are error message that displays when the system is not able to process a problem. Often, these time-related or hardware errors are easily fixed by simple methods like restarting your PC or reinserting certain hardware devices.
Conclusion
As you can see, fixing the Windows stop code 0xc000021a isn't as complicated as one would have thought. By running basic commands like the ones given above, it is possible to fix the error.
If you feel that these fixes are too complicated or not suited for your level of skill, then consulting a technician may be more advisable.