Insignia and TCL are the most popular TV brands on the market. They offer a variety of features and options that make them a great choice for any consumer.
You can find a variety of models from each brand that offer different features, so it is important to compare the two before making a final decision. The guide below will help you understand the key differences between these two brands to make the best decision for your needs.
About Insignia TV
Insignia is a Best Buy house brand for televisions and other electronics. The company first introduced televisions under the Insignia name in 1998. It offers a wide range of televisions, from budget models to high-end ones with 4K resolution and HDR support.
Insignia TVs are known for their value. The company's TVs are often among the most affordable models in their respective categories. Insignia also offers a wide range of features, making it a good choice for budget-conscious shoppers who still want a good selection of features.
Insignia TVs use a variety of different display technologies. The company offers LCD, LED TVs, and plasma and OLED models. Insignia also offers a wide range of screen sizes, from small 32-inch models to large 65-inch ones.
Insignia offers a wide range of features on its TVs. The company's models have built-in streaming apps like Netflix, Hulu, and Amazon Prime Video. Insignia offers many connectivity options, including HDMI, USB, and Ethernet ports.
About TCL TV
TCL is a TV brand from China that offers a wide range of products, including budget-friendly TV models. The company has gained a good reputation in the market by offering quality products at affordable prices. Some of the best TCL TV models include the TCL Roku TV, TCL 6-Series, and TCL 5-Series.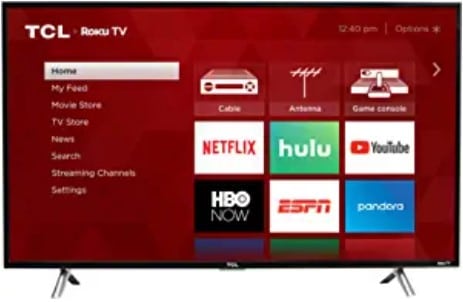 Regarding budget-friendly TV models, TCL is one of the best brands. The company offers a wide range of products, including the TCL Roku TV, which is a great choice for those looking for an affordable yet feature-rich TV model.
The TCL Roku TV has a built-in Roku platform that gives you access to a wide range of streaming content.
If you're looking for a TV with great picture quality, the TCL 6-Series is a good option. This TV model comes with Quantum Dot technology that delivers superior picture quality. The TCL 6-Series also comes with Dolby Vision HDR support, enhancing the picture quality.
Difference Between Insignia And TCL
Choosing between a TCL and an Insignia television may be personal preferences, such as design or operating system. However, some specific differences between the two brands may sway your decision.
1. Panel Technology
Insignia TVs use standard LED VA panels that emit light from diodes to create images from electric signals. Many TCL TVs also employ this type of panel technology. However, TCL also offers models with quantum dot panels, which use a grid of even smaller dots to produce images.
However, if you want a better viewing experience, TCL's newer models come with QLED technology. This state-of-the-art panel technology outperforms classic LED in brightness, delivering a superior viewing experience. TCL is unique because it's one of the few TV companies with a mini-LED 8K panel.
2. HDR Technology
High dynamic range (HDR) technology improves image quality by extending the contrast and color gamut. Insignia TVs offer standard HDR, while TCL models include standard and extended HDR. Choose a TV with an extended HDR if you're looking for the best possible image quality.
This allows for a greater range of colors and brightness levels, resulting in a more realistic image. HDR technology is particularly beneficial when watching HDR content, such as movies or TV shows, designed to take advantage of this technology.
Not all content is available in HDR, but more and more is becoming available as the technology becomes more popular. Choose a TV with an extended HDR if you're looking for the best possible image quality. This will allow you to take advantage of the benefits of HDR technology no matter what you're watching.
3. Remote Controls
Insignia remote controls are basic and have relatively few buttons. TCL remotes are more advanced, offering voice control capabilities and the ability to control other smart home devices besides the TV.
You can program your TCL TV remote to control other devices in your home, such as your soundbar or Blu-ray player. This can be done via the TCL Roku TV app or the Settings menu on your TV.
4. Motion Technology
Insignia and TCL use their proprietary motion technology to deliver clear and smooth on-screen images. This is especially beneficial when watching fast-paced content or gaming.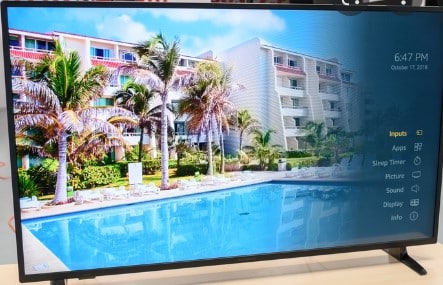 Insignia mediocre-at-best Roku TVs have been known to suffer from ghosting and blurring, while TCL's Clear Motion Index technology virtually eliminates these issues. TCL sets also have a higher refresh rate, resulting in smoother images.
The refresh rate of the pixels can range between 10,000 and 240 times per second, which is significantly higher than most other brands.
5. Image Processing
This is the time to focus on image processing. Insignia and TCL use different algorithms to process images. TCL relies more on artificial intelligence and machine learning, while Insignia uses more traditional methods.
This can be seen in the way that they handle HDR images. TCL's algorithm creates an image closer to what the human eye would see, while Insignia's algorithm creates an image more true to the original.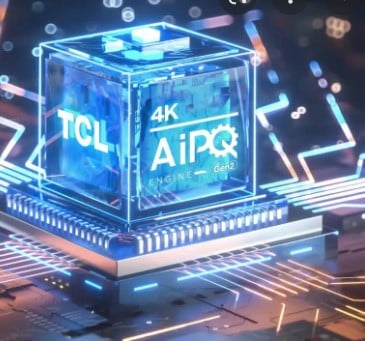 Insignia also does a better job of upscaling images. This is because they use more sophisticated methods that consider more information about the image. TCL's main advantage in this area is its use of artificial intelligence. This allows them to create images that are more realistic and lifelike.
6. Sound Quality
Insignia and TCL use Dolby Atmos to create a more immersive sound experience. However, they use different methods to achieve this. Insignia uses Dolby Atmos Height Virtualization, which creates the illusion of sound coming from above.
In contrast, TCL uses Dolby Atmos Ceiling Reflection, which reflects sound off the ceiling to create a more realistic surround sound experience.
TCL 5 and 6 models are known for the best and are edged as the top-quality sound.
7. Smart TV Platform (OS)
Insignia TVs run on Amazon Fire OS, while TCLs run on Roku or Google TV. Amazon Fire OS is a forked Android version designed to be used with Amazon's Fire TV devices. It is not as widely used as Android TV, but it does have some advantages.
One advantage is that it is optimized for Amazon's Fire TV Stick and other devices. Another advantage is that it has more parental controls and privacy features than Android TV.

Roku is a streaming platform that several different TV brands use. It is one of the most popular platforms available due to its ease of use and extensive app store. Roku also has some parental controls and privacy features.
8. Connectivity
Input is what it means to be a smart TV. An HDMI cable is the best way to hook your TV to an external device like a Blu-ray player, video game console, or sound system. Most smart TVs have multiple HDMI inputs to connect all your devices simultaneously.
The number of HDMI ports is essential when shopping for a smart TV.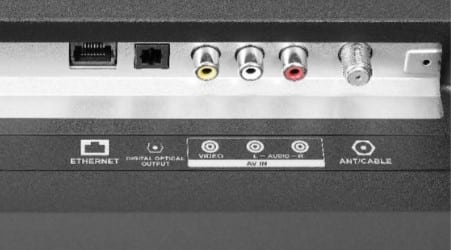 More is always better, but four is a good minimum.
9. Price
In general, TCL TVs are more expensive than Insignia models. However, there is a wide range of prices for both brands, so it is possible to find a TCL TV that is less expensive than a comparable Insignia model. This is especially true for the higher-end models, where TCL's pricing tends to be significantly higher than Insignia's.
Insignia vs TCL Comparison Table
| | | |
| --- | --- | --- |
| Ports | Insignia Fire TV Edition | TCL S Series |
| HDMI Ports | 3 HDMI 2.0 | 3 HDMI 2.0 |
| USB Ports | 1 USB 2.0 | 1 USB 2.0 |
| Audio Out (Digital Optical) | 1 Port | 1 Port |
| Ethernet Port |  1 Port | 1 Port |
Insignia vs TCL: Which is Better?
Owning a TV you're proud of doesn't have to be expensive. Insignia and TCL offer great value for money without skimping on features. When it comes to choosing between the two, it depends on your priorities.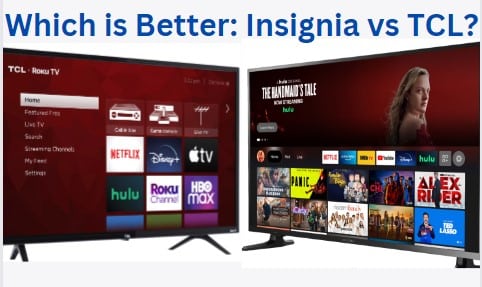 Both brands offer a variety of features that are sure to please, whether you're looking for a simple TV for everyday use or something with a little more bells and whistles for your home theatre. You'll find various models in different price ranges from both brands, so it's a matter of finding the perfect TV for your budget and needs.
So, which is the better value? It depends on your needs and budget. Insignia is a good option if you're looking for a great all-around TV. TCL is worth considering if you want a TV with more features and a slightly higher price tag.
Frequently Asked Questions
Is The TV Brand Insignia Good?
TV brand Insignia is good for people who want a quality product without spending much money. The company offers a variety of models to choose from so you can find the perfect one for your needs. Insignia TVs offer a high-definition resolution, LED backlighting, and energy efficiency.
You'll also find the company's excellent customer service, so you can rest assured that you're getting a quality product.
How Long Do Insignia TVs Last?
Insignia is a popular television brand, and many people wonder how long their TVs will last. The average lifespan of an Insignia TV is around 10 years, but this can vary depending on the model and type of TV. Some models may last longer, while others may not last as long.
Ultimately, it is up to the consumer to decide how long they want their TV to last.
Is Insignia TV A Smart TV?
Yes, the Insignia TV is a smart TV. It has all the features and apps you would expect from a smart TV, including streaming content from your favorite apps and services, accessing social media, and more. The Insignia TV is a great option if you're looking for a great smart TV. You can find it at most major retailers.
What Apps Are Available On The Insignia TV?
The Insignia TV comes with a variety of apps that you can use to stream your favorite shows and movies. Some of the most popular apps available on Insignia TV include Netflix, Hulu, Amazon Prime, and HBO GO. There are also a variety of other apps that you can download from the app store. Press your remote control's "Apps" button to access the app store.
How Do I Know What Insignia TV I Have?
If you're unsure which Insignia TV model you have, there are a few ways to identify it. Check the back of the TV for a label that says "Insignia." The model number will be listed on this label.
You can also find the model number in the TV menu. Press the "Menu" button on the remote control to access the menu. Look for a section labeled "Settings" or "System." The model number should be listed in this section.
If you still can't find the model number, try searching for the TV's serial number. The serial number is usually located on the back of the TV, near the input/output ports. Once you have the serial number, you can use an online search tool to find the model number.
Once you know the model number of your Insignia TV, you can use it to find the correct user manual and other support resources.
Can You Pair A New Remote With An Insignia TV?
Yes, you can pair a new remote with an Insignia TV. To do so, first, ensure the new remote is compatible with your TV model. Then, follow the instructions with the new remote to pair it with the TV. If you need further assistance, contact Insignia customer support.
Is Insignia Good For Gaming?
Yes, Insignia is good for gaming as it offers great features and performance that gamers need. It also has a wide range of gaming laptops and computers designed for different needs and budgets. So, Insignia is a brand worth considering if you are looking for a gaming laptop or computer.
Does Insignia TV Have Game Mode?
Yes, Insignia TVs have a game mode that can be enabled to improve your gaming experience. This mode optimizes the picture settings for gaming, so you'll get the best possible image quality while playing your favorite games.
You can access the game mode settings by pressing the "Menu" button on your remote control and navigating to the "Picture" menu. From there, you can enable or disable game mode as desired. Remember that game mode may not be available on all models of Insignia TV.
What Is The Resolution Of An Insignia TV?
The resolution of an Insignia TV depends on the model and type of TV. Some models have a resolution of 1080p, while others may have a higher or lower resolution. Ultimately, it is up to the consumer to decide which resolution is best for their needs.
What Type Of Ports Does An Insignia TV Have?
The type of ports that an Insignia TV has depends on the model and type of TV. Some models have HDMI ports, while others may have different types of ports. It is essential to check if your model has the ports you want for your daily use. You must also test them thoroughly when buying to ensure they are working correctly.
Conclusion
When looking for a new TV, finding a brand you can trust is important. After all, your TV is likely one of the most-used appliances in your home. You want a TV with years of entertainment without significant issues.
Insignia and TCL are two brands that offer quality TVs at affordable prices. Both brands have a good reputation and provide various TV models.
So, which brand should you choose? Ultimately, it comes down to personal preference. Insignia is a good option if you're looking for a budget-friendly TV. If you want more features and functionality, TCL is a better choice. You can be confident that you're getting a quality TV, whichever brand you choose.