You can block certain phone numbers from contacting you if you have an iPhone. This can be a useful feature if you're receiving unwanted calls or texts from a particular individual. However, if you've blocked a number by accident or want to check if you've missed any calls from a blocked number, it's not immediately clear how to do so.
When you block a number on your iPhone, the blocked contact will be unable to reach you via calls or text messages. However, they are still able to leave you a voicemail message. If you have blocked contact and they call you, their call will go straight to Voicemail.
Can You See Blocked Calls On iPhone?
Unfortunately, Apple doesn't allow users to view any blocked calls on their iPhones fully. iPhone's call-blocking technology only prevents the blocked calls from ringing through, not from appearing in the user's recent call list.
By default, iOS does not allow users to view blocked calls in the Phone application and their call history. This means that users will not see any trace of the blocked calls in their recent call logs.
Even when the blocked contact tries to send the message, it will not be delivered, and the caller won't know that their message was blocked. They may only learn if their calls are blocked by trying to call multiple times and receiving no response.
How To Check the Missed Calls From The Already Blocked Contacts On Your iPhone?
Blocking a contact on your iPhone is a great way to avoid unwanted calls, but it can be hard to remember which numbers you've blocked. Fortunately, you can check missed calls from blocked contacts on your iPhone.
Here are some of the most popular methods for seeing missed calls on your iPhone from blocked numbers:
1. Unblock The Contact
This is the simplest way to check missed calls from a blocked contact. Unblocking the contact will allow their incoming calls to go through to your phone, and you can check the call history for any missed calls. Be sure to block the contact again once you're done, as it will prevent them from calling you in the future.
How to unblock a contact on iPhone:
To unblock a contact on an iPhone, follow these steps:
Open the "Phone" app and go to the "Contacts" tab.
Find the contact you wish to unblock and tap on their name to open their contact information.
Tap the "Edit" button in the top right corner.
Scroll down and tap on "Unblock this Caller."
Tap "Unblock" to confirm.
Alternatively, you can unblock contact from the list of blocked calls:
Open the "Phone" app and go to the "Recents" tab.
Scroll to the bottom of the list and tap on "Blocked."
Tap "Edit" in the top right corner.
Tap the red "–" button next to the number you need to unblock.
Tap "Unblock" to confirm.
Once you unblock a contact, they can call and message you again. This is an easy way to see any missed calls from the blocked contacts.
2. Check Your Voicemail
If you haven't blocked the number, the caller may be able to leave a voicemail message. If you have a Visual Voicemail set up, it will list the number of each Voicemail with the caller's contact name. If you don't have the contact saved, it will list the phone number of each caller.
To access your Voicemail:
Unlock your iPhone and tap the Phone app.
Tap Voicemail at the bottom right of your screen.
Tap on the Blocked messages when you scroll down.
Check if there are any voicemails from the blocked number. If you want to access these voicemails, tap on the message, and it will begin to play.
3. Use The "Do Not Disturb" Mode
The DND mode on your iPhone will allow you to check missed calls from your contact list. This is because when the DND mode is enabled, it will cause all incoming calls and messages to go silent, and you won't be notified of them. However, if you want to get notified on certain calls, you can build a white list with contacts from whom you want to get the notifications.
To use DND mode, go to Settings > Do Not Disturb and toggle the switch on. Then, tap to choose "Allow Calls From" and select the option that works for you. You will need to add the contacts you want to be notified from in the Contacts list.
Once you've enabled this feature, you can check your notification center for any missed calls from your contacts.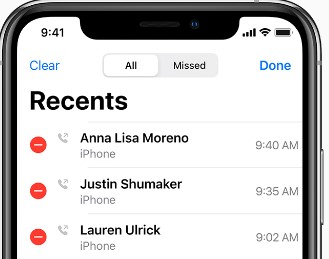 Note that this will also show all calls, including those from unknown numbers, so you must manually check and verify each call before taking action. It's also important to remember that this will only show missed calls, so if a blocked number has called you and you answered it, it won't show in the Recents tab.
4. Call Customer Service
While accessing data related to blocked numbers is difficult, you can still call your phone provider's customer service. Explain that you need to find out information regarding a blocked call. The customer service representative can access the call details and provide you with the necessary information.
However, this method is not foolproof, as customer service may be unable to access certain information due to privacy policies or other reasons. Therefore, it is important to know that this method may not always work. So, if you call customer service, it is important to know that the information may not always be available.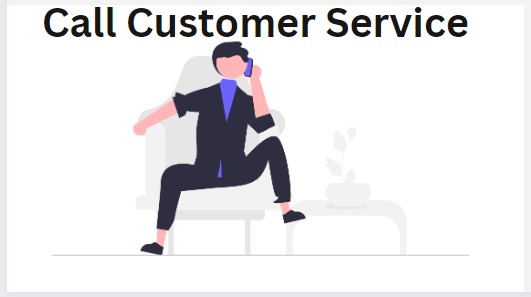 Why Does iPhone Location Jump Around?: Why Does iPhone Location Jump Around?
How To See Texts From A Blocked Number iPhone?
If you have blocked contact on your iPhone, you will not receive phone calls, messages, or FaceTime invitations from them. However, there are a few ways you can still see messages from a blocked number on your iPhone:
Check your blocked messages folder: Some carriers have a separate folder for messages from blocked numbers. You can check this folder to see if the message from the blocked number is there.
Ask the person to unblock their number and send the message again: If they unblock their number and send you a message, it will be delivered to your regular inbox.
Use a third-party messaging app: Some messaging apps, such as WhatsApp, allow you to see messages from blocked contacts by unblocking them in the app's settings.
Check your phone's call log: If the blocked contact has called you, their phone number may appear in your call log.
It's worth noting that these methods may not work if the person has blocked your phone number. In that case, you won't be able to receive calls, messages, or FaceTime invitations from them.
How Long Does It Take To Unblock A Number On iPhone?
Unblocking a number on an iPhone should only take a few seconds. Here's how to do it:
Find the number you'd like to unblock and tap the blue "i" next to it.
Tap Unblock this Caller at the bottom of the page.
Confirm your choice by tapping Unblock on the popup window.
After you tap "Unblock," the number should be removed from your blocked list, and you should be able to receive calls and messages from that number again. If you don't see the option to unblock a caller, the number was not blocked in the first place.
Frequently Asked Questions
How Can I Get Call History From A Blocked Contact?
Unfortunately, getting a call history from a blocked contact is impossible because the caller's number is filtered from the call log when a call is blocked. The only way to retrieve a call history from a blocked contact is to contact the phone company and ask them to provide a detailed record of calls made to or from that number.
However, this is typically impossible unless you have a valid court order or other legal authorization. Additionally, some phone companies may require the payment of a fee for providing such information.
It is important to note that retrieving a call history from a blocked contact may not be possible in all jurisdictions. Therefore, if you require such information, you should contact your local law enforcement agency for more information.
Can I Block An Unknown Number?
Yes, it is possible to block an unknown number. Depending on your phone type, you can use your device's built-in call-blocking feature, or you may need to install an app. You can add the number to your block list if your phone has a built-in call-blocking feature. If you need an app, many are available from app stores or online that will allow you to block unknown numbers on your device.
Some apps even allow you to block all unknown callers or only those from specific area codes. Whichever option you choose, take the time to read through the instructions and ensure it is correctly implemented. That way, you can feel secure knowing you are blocking unwanted callers.
Where Are Blocked Calls Stored On iPhone?
The blocked calls list is stored in the Settings menu of your iPhone. You can view the list by navigating to Settings > Phone > Call Blocking & Identification. Here, you will find all the numbers that have been blocked, and you can unblock any number if needed.
You can also block and unblock contacts directly from the Contacts app. In the contact's information page, tap Edit in the upper-right corner, scroll down, and tap Block this Caller. The contact will be added to the Blocked Contacts list.
Can I See Older Call History On iPhone?
Yes, you can view your older call history on an iPhone by launching the "Phone" app and tapping the "Recents" tab at the bottom. This will show you a list of your recent incoming, outgoing, and missed calls. If you want to see even older call history, tap the "All" tab at the top of the screen to view a complete list of all the calls you've made and received on your iPhone.
If you've deleted some calls from your call history, or if you want to see call history from a different period, you can retrieve this information from your phone's backup. You can create a backup of your iPhone's data using iTunes or iCloud and then restore the backup to your phone to access the call history from when the backup was created.
Remember that the amount of call history available on your iPhone may be limited, depending on the storage space available on your device and the length of time you've used your phone.
How Long Do Calls Stay Blocked On iPhone?
Your iPhone can block incoming calls, texts, and FaceTime messages from certain numbers. Once blocked, these contacts cannot contact you via any of these methods. There is no time limit on how long a number can be blocked on an iPhone. The block will remain in place until you choose to unblock the number.
To unblock a number on an iPhone, go to the "Phone" app, tap on the "Recents" tab, find the blocked number or contact, and swipe left on it. Then, tap on the "Unblock" button to remove the block.
Remember that unblocking a number or contact will not automatically add them to your contact list. If you want to call or message them again, you must manually add them as a contact.
How To See Blocked Texts On iPhone?
If you have blocked contact on your iPhone, you will not have access to receive calls, messages, or FaceTime invitations from them. However, there is a way to view blocked messages on your iPhone.
If you have received a message from someone you have blocked, it will be automatically moved to the "Blocked Messages" folder. To access this folder, open up the Messages app and tap on the hamburger icon in the top left corner of the screen. Then, select "Blocked Messages" from the list of options.
You will then see all of the messages sent to you from contacts you have blocked. You can read these messages without responding or unblocking the contact who sent them.
Note that if you have deleted the messages from the blocked contact, you cannot see them.
If you need to unblock a contact, tap the "Edit" button again and then tap the red circle next to the contact's name. Tap "Unblock" to confirm.
How Far Back Is Call History On iPhone?
On an iPhone, the call history lists recent incoming, outgoing, and missed calls. The call history is usually displayed in reverse chronological order, with the most recent calls at the top.
By default, the call history on an iPhone is stored locally on the device, and it typically goes back as far as the device has been in use. However, the exact amount of call history stored can vary depending on several factors, such as the amount of available storage on the device, the length of the calls, and the number of calls made.
The maximum amount of call history stored on an iPhone is usually no more than 100 calls. However, if you back up your device to iCloud or iTunes, your call history is stored in the backup and can be accessed anytime.
Conclusion
If you are an iPhone user, you should never be worried about missing out on calls from blocked numbers. Multiple methods could help you track down the blocked number, see who it was, and even listen to their Voicemail if they left one.
The above steps will help you easily access information about blocked numbers. Knowing how to view any missed calls you receive from blocked numbers is important to protect your privacy. This way, you will never miss out on important calls again.