Pinging an iPhone is a common question among users, especially when locating a lost or misplaced device. Pinging simply means sending a signal to see if a specific device is within range.
The process is quite simple. In this blog post, we will go over the steps on how to ping an iPhone and what the results mean. We will show you how to ping an iPhone using some best methods.
We will also provide tips on how to improve your iPhone's ping response time. So, if you are curious about pinging iPhones, keep reading!
How To Ping An iPhone?
The following are methods you can use to ping your iPhone.
Method 1: Use The Find My iPhone App
Use the Find My iPhone app to ping an iPhone. With this feature, you can locate a lost or misplaced device. The app will send a sound to the device, even in silent mode. This can help you find it in the dark or a crowded place.
In addition, the app will display a message on the screen of the lost device. This message can include your contact information or a custom message. You can also use the Find My iPhone app to remotely erase all data from a lost or stolen device. This can help to protect your personal information.
Here are some simple steps to ping the iPhone using the Find my iPhone App:
Open the Find My app on your iPhone.
Click on the "Me" option.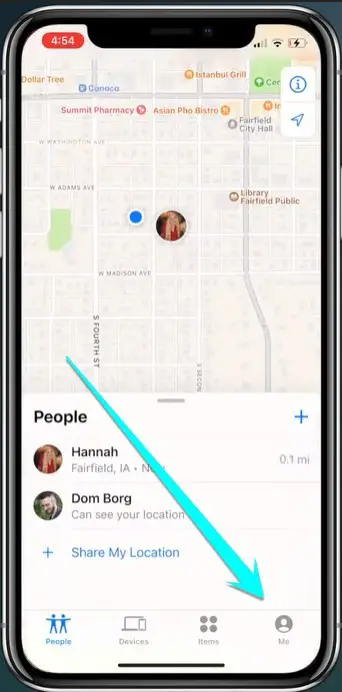 Now sign in to the Find My app through your Apple ID.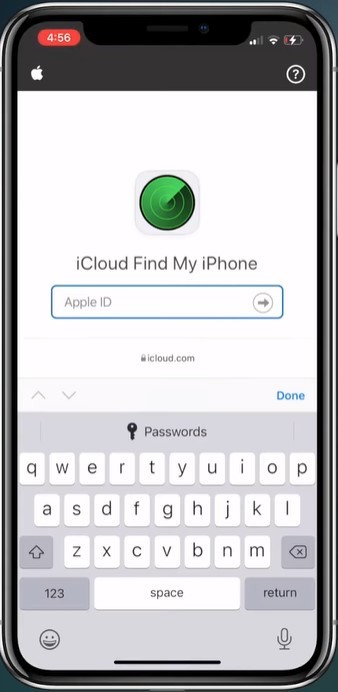 Select the device you want to track from the list of devices associated with your Apple ID.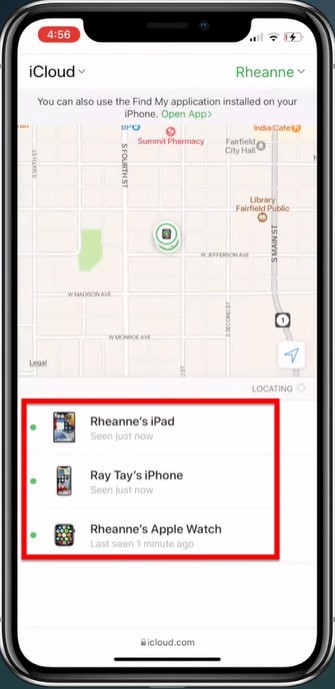 Tap on the "Play sound" button at the bottom of the screen and then click the action button to continue.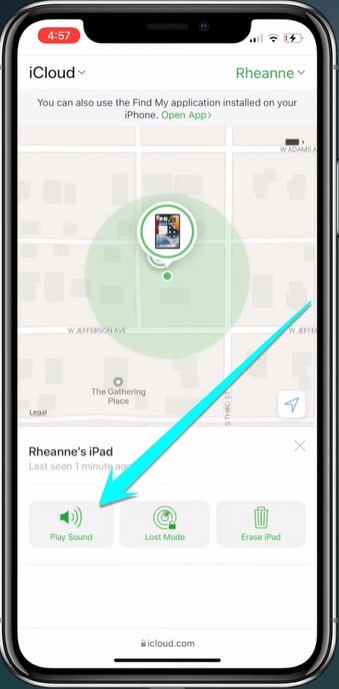 At the end of this process, you need to select "Ping." This will make your iPhone emit a pinging sound so you can easily find it if it's nearby. You can also use this feature to locate a lost or stolen device.
Method 2: Using Google Timeline
Google's Timeline feature lets you see where and when you have been. It can be useful for tracking your whereabouts and sharing your location with others, but it can also raise privacy concerns. What is Using Google Timeline?
Google Timeline is a feature of Google Maps that lets you see the history of the places you have been. It uses information from your devices, such as your cell phone or computer, to keep track of your location. You can view your Timeline by going to google.com/maps/timeline.
Using Google Timeline to ping an iPhone is a great way to find a lost or stolen device. By signing into your Google account and going to the "Find Your Phone" page, you can enter your phone's number and see its last known location on a map.
Assuming you have an iPhone and lost it, there's a good chance you can find it using Google Timeline. How? By pinging it. Pinging refers to sending a signal to a device to determine its location.
In the case of an iPhone, pinging can be done using the Find My iPhone feature. Here's how to use Google Timeline to ping your lost iPhone: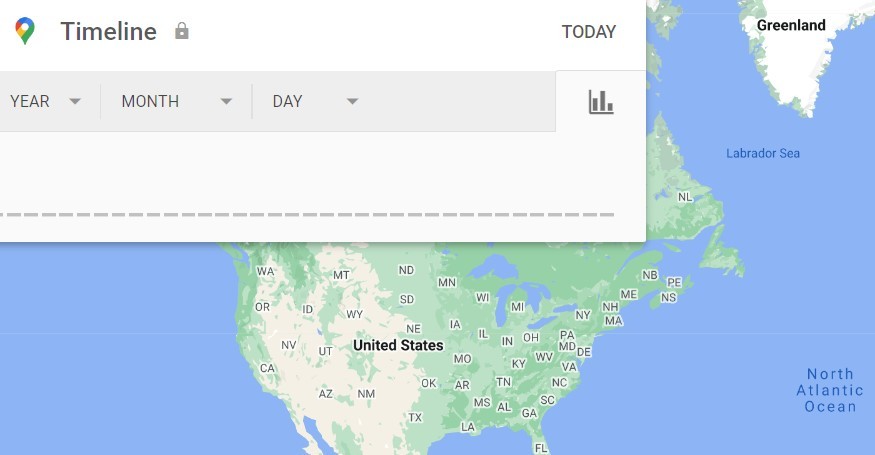 Click on the "Today" option.
Now scroll down to the bottom of the timeline and see your smartphone's last area location.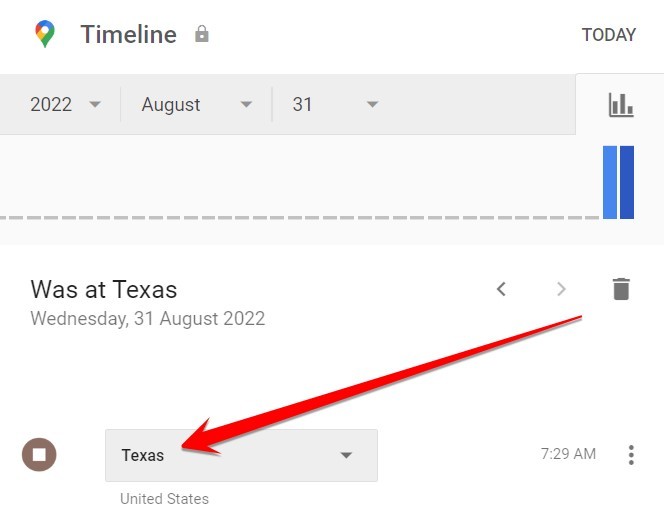 In the final step, you need to click on the desired location on the map and see the exact location of your lost smartphone.
Ask a friend or family member to ping your lost iPhone using the Find My iPhone feature. You should receive a notification on your timeline within a few minutes telling you roughly where your phone is located.
Method 3: Use Apple Watch
If you're worried about losing your iPhone or want to find it quickly, there's a built-in feature on the Apple Watch that can help. Called "Ping," this feature will let you know exactly where your iPhone is, as long as it's within range.
Here's how to use Ping on your Apple Watch:
First, ensure the Ping feature is enabled on your Apple Watch. Go to Settings > General > Use Side Button > Ping to do this.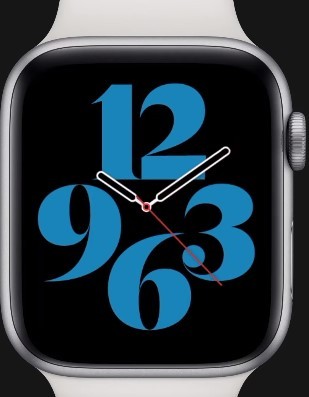 Once Ping is enabled, press and hold the side button on your Apple Watch. A list of options will appear; scroll down and tap "Ping."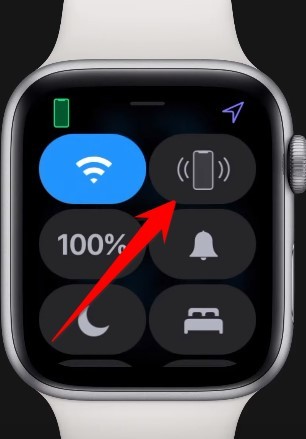 Your iPhone will then emit a loud pinging noise, making it easy to find. You can tap the "i" icon next to "Ping" for additional options, such as turning off the sound or choosing a different volume level.
With Ping, it's easy to keep track of your iPhone – no matter where it is. So next time you misplace your phone, give it a quick ping, and you'll be able to find it in no time!
Method 4: Use An Android Mobile To Ping An iPhone
Is it possible to use an Android phone to find out Apple iPhone? Yes, it's possible. You need to open Apple iCloud official site through your Android phone and sign in to the Apple site with your Apple ID, and then follow these steps:
Open Google Chrome or your favorite browser on your Android mobile device.
After this, you need to visit the iCloud site.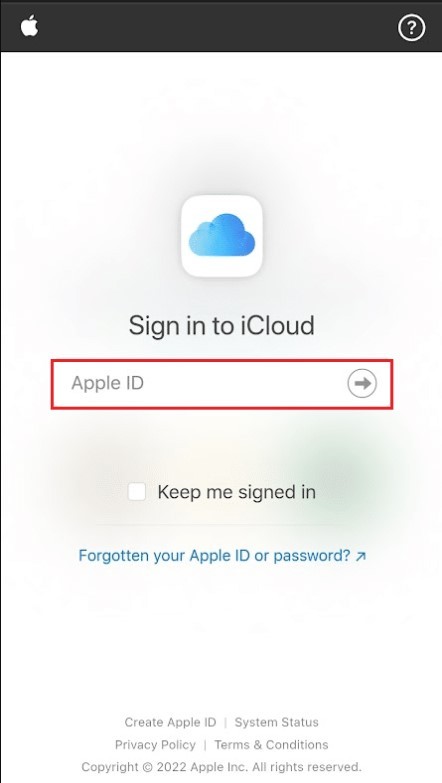 Now, on the Android phone, tap on the Find iPhone option.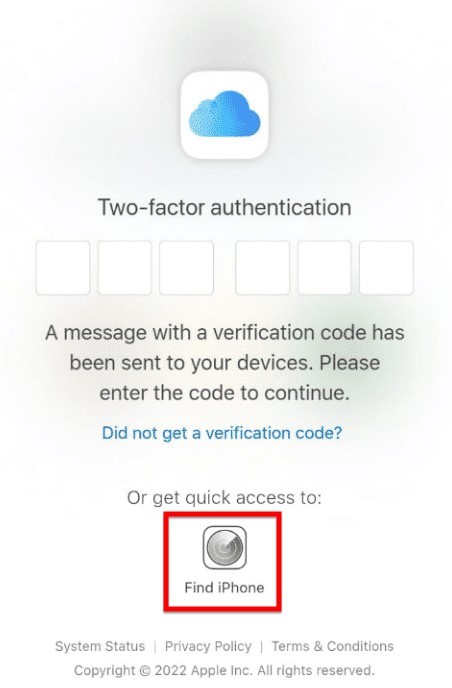 In the last step, click on the Location green dot option and then the Play sound button.
Can I Ping Someone Else's iPhone?
Pinging an iPhone is like calling another person's phone. Believe it; you can ping your iPhone from someone else's phone.
Here's how to do it:
Open your iPhone's Messages app.
Hit the Send button.
Type in a person's phone number.
Hit the Send button again.
Add the person's name.
Hit the Send button one last time.
After you do all this, your iPhone will send the person a text message informing him that you have been trying to contact him.
And if the person's iPhone is powered on but nobody is around to answer it, or the phone is in Do Not Disturb mode, he won't receive your ping message.
How Do You Ping A Family Member On iPhone?
Suppose you are traveling and want to contact your family members. You might be in the office, and you realize you did not do the 'ping' of your family members as you were supposed to.
You can use your iMessage app on your smartphone to do this in such circumstances.
How do I ping a family member on my iPhone?
Launch the iMessage app on your iPhone or iPad.
Tap on the 'Contacts' tab.
Find the name of the family member you want to ping and tap on it.
Tap on the 'Ping' icon from the list that appears.
Tap on the 'Send Ping' option once the message appears in the center of your screen.
Tap 'Yes, Send' to send the message to family members.
How To Track An iPhone Location From Another iPhone?
Are you worried your child lost his/her iPhone? Have you lost your iPhone or iPod but need it back? It's possible to track down an iPhone from another iPhone. Here's how to accomplish this task without assistance from Apple.
Install the Find My iPhone app on your iPhone. The app can be downloaded for free from the App Store.
Open the app and select the device you wish to track.
Select "Play Sound" or "Lost Mode" to have the device start playing a sound or display a full-screen message.
Select "Lost Mode" and tap "Select Sound" to choose one of nine "your_iphone_is_lost" tones.
If the device is in Lost Mode, select "Erase" to erase all the data.
Select "Lock" to prevent anyone from accessing the device.
In the last step, ensure people can call or text the address.
Frequently Asked Questions
How Do I Know If My Phone Is Being Pinged?
You can determine if your iPhone or Android device is being pinged in several ways.
One way is to go into the Settings on your phone. This will help to find out if there are cellular signal jammers nearby.
Another way is to go into Settings and then into my apps. This will help you to find out if there are apps on your phone that are transmitting your GPS positions. This will help you to determine whether some apps may be pinging on your phone without your knowledge.
Typically, two apps will ping your location regularly: Google Maps and Waze. If you delete or turn off these apps, your phone will stop pinging.
Setting up location services on your iPhone or Android device can help pinpoint whether your phone is being pinged. Go into your settings to determine whether you have enabled this feature.
Can You See If Someone Checks Your Location On iPhone?
If someone tries to check your phone, it may seem like it has automatically turned them on to your location. Fortunately, there is a way to hide or turn off the location services so that only you can access it.
The simplest way to turn off your location is to go into your Settings. This will take you to a new page where you can manage your location.
Once you are in the settings, you will want to click Location Services. You will then want to click on the app you want to turn off. Once you do this, you can turn it off.
How Do You Tell If An iPhone Is Being Tracked?
One of the most common ways people find out if their iPhone is being tracked by someone else is by noticing sudden changes in battery usage. If your battery runs out of power more quickly than it used to, someone may have installed spyware on your device.
Spyware can run in the background and use valuable battery life, so this is something to look for.
Another way to tell if your iPhone is being tracked is if you hear strange noises during phone calls. These noises can be anything from static to clicking sounds, and they may indicate that the person on the other end is recording the call.
If you suspect that someone is tracking your iPhone, it's important to take steps to protect your privacy. Keep your device password-protected and only download apps from trusted sources. By taking these precautions, you can help ensure your data remains safe and secure.
How Do I Ping My iPhone To Find It?
There are a few different ways you can do this. One is to use the "Find My iPhone" feature built into every iOS device. This will allow you to locate your lost device on a map and even remotely activate a sound to find it more easily.
Another way to ping your iPhone is to use a third-party phone tracking app like "Find My Friends" or "Life360." These apps use GPS to track your phone's location and send you notifications if your phone goes outside of a certain area.
Finally, you can use the "Android Device Manager" to locate your lost iPhone if you have an Android device. Just sign into your Google account, enable the "Remotely locate this device" option, and then you'll be able to see where your phone is on a map.
Conclusion
Now you know four methods to ping an iPhone. If your unfortunate phone is lost or stolen, one of these should help you find it. Also, if you were wondering whether the device is turned on, try any method that can give the above information.