Facebook Dating has been rolling out slowly to a select group of users, but it hasn't rolled out to everyone. So, if you were expecting Facebook to send you a Facebook Dating invite, you may be disappointed.
That doesn't mean that Facebook Dating is not available to you. In this post, I'll explain how to access Facebook Dating and how to fix Facebook Dating not showing up.
Let's get started!
Why Is Facebook Dating Not Showing Up?
With the new feature of Facebook, you can find your dates based on the mutual friend list on Facebook. But some users are having issues with it, like not receiving notifications, not showing up, not loading, and crashing.
Facebook dating is not available in many countries, so this might be why it is not working on your device. You can try updating or reinstalling the app if it suddenly stops working for you, Or you need to follow the below methods to fix this issue.
Features Not Available in Your Country: This error is caused by the fact that Facebook Dating is not yet available worldwide. The feature is currently only available in a limited number of countries, including the United States, Canada, and most of Europe.
Facebook Server is Down: This error has occurred for some users when they try to access the Facebook Dating feature. The cause of this error is unknown, but it may be due to server issues or a problem with the Facebook app. Whatever the cause, it is frustrating for those trying to use the feature.
Using an Outdated App: If you're one of the many people experiencing the "Facebook Dating Not Showing Up" error, there's a good chance you're using an outdated app. While it's unclear exactly what causes this error, it's likely because Facebook Dating is constantly being updated with new features and bug fixes.
How To Fix Facebook Dating Not Showing Up?
Follow these methods to ensure Facebook Dating is running properly:
Method 1: Update Your Facebook App
If you're one of the millions of people using Facebook's new dating feature, you may have noticed a recent problem- Facebook dating is not showing up. Don't worry; there's an easy fix! All you need to do is update your Facebook app to the latest version.
Here's how to do it:
Open the Apple store for iPhone or Play store for Android devices and type Facebook in the search bar.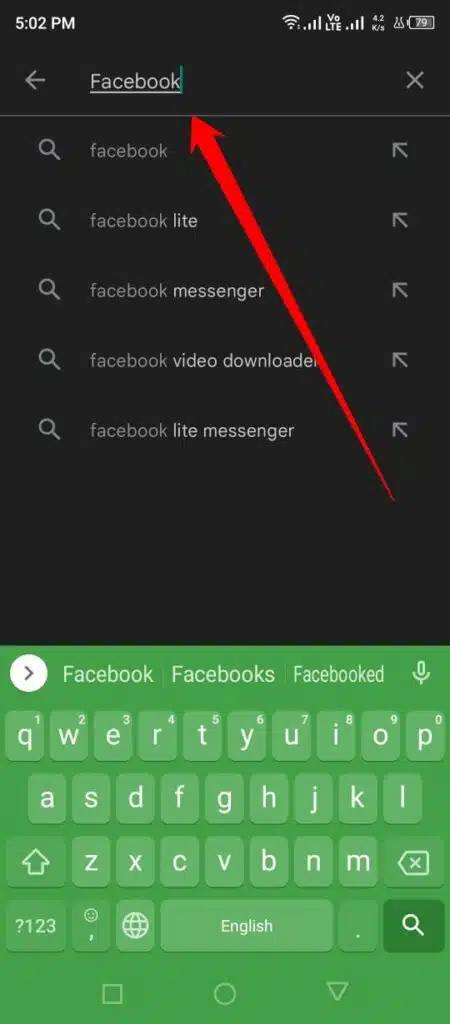 Now, you need to check if the new version of Facebook has been released; if it has been released, you need to update it.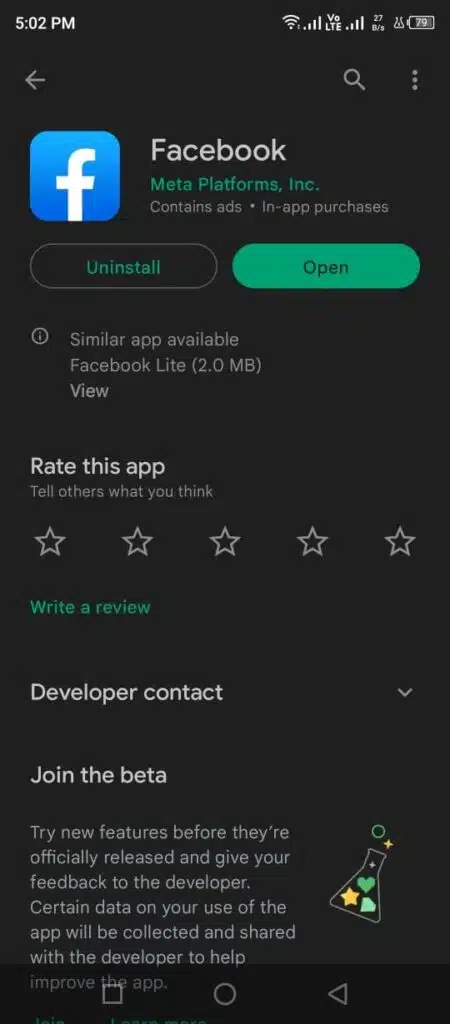 In the final step, after updating the Facebook app, you need to restart your smartphone device and see whether this method works for you. If you still face the same issue, follow the next steps.
Related: What Does "This Person Is Unavailable On Messenger" Mean?
Method 2: Update Birth Date On Facebook Account
If you're one of the many people who have recently changed their relationship status on Facebook to "single," you may have noticed that your Facebook Dating profile isn't showing up.
First, open the Facebook app on your mobile device and tap on the three lines in the top right corner.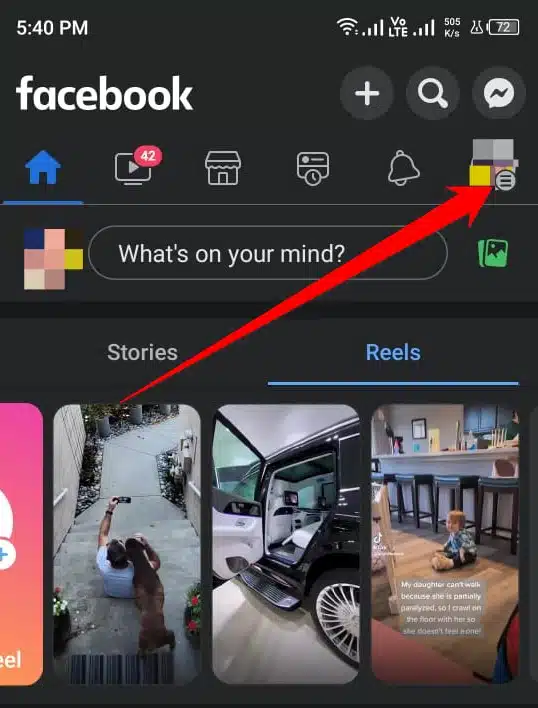 Next, select your profile.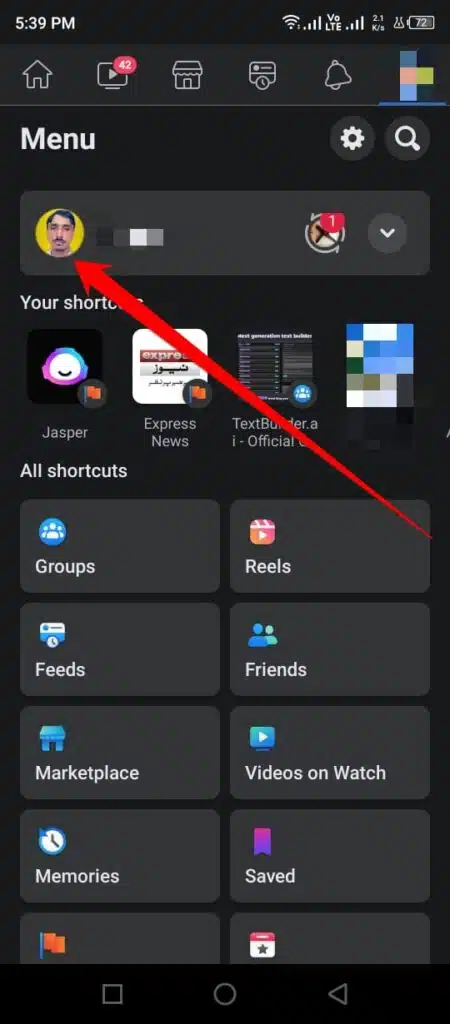 In the profile, click on the Edit profile button.
Click the "Edit your About Info" option in the Edit Profile section.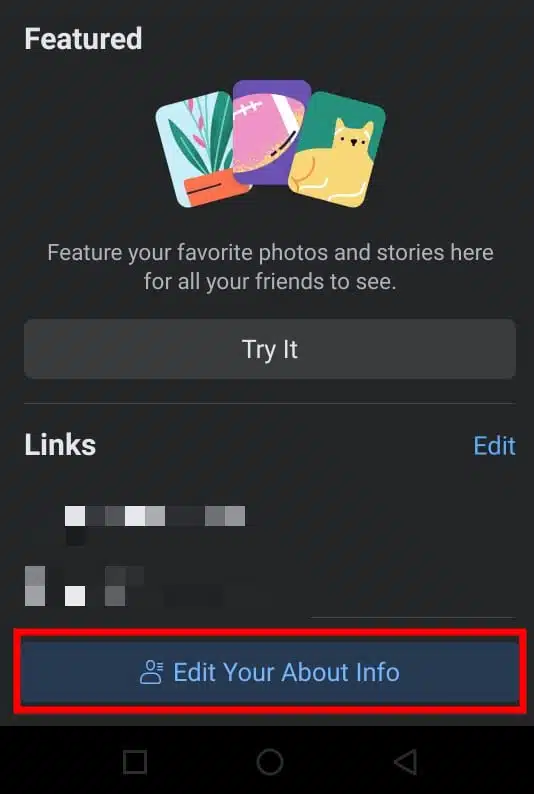 In this section, scroll down, click the birthday option, and update your birthday if needed.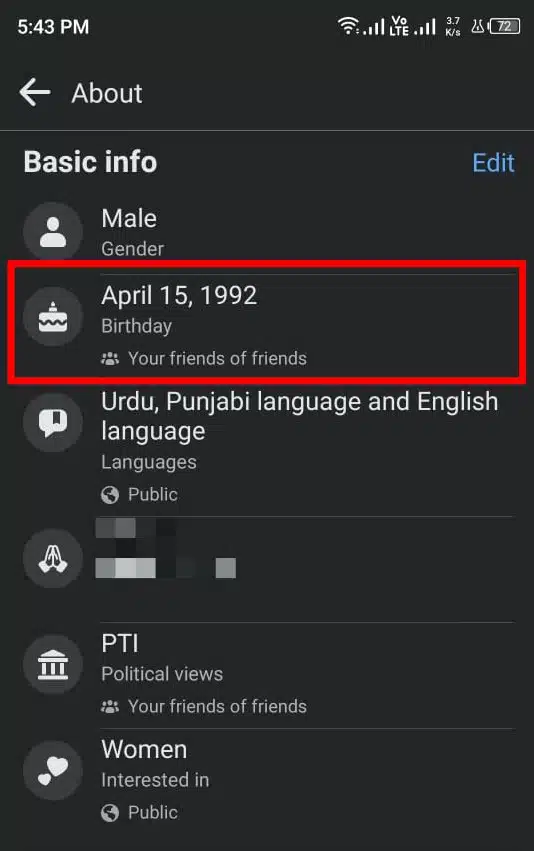 That's it! Your updated birth date should now be reflected on your Facebook account, and Facebook Dating should start working again.
Method 3: Restart Your Mobile Device
If you're one of the few people using Facebook's new dating feature, you may have noticed it's not working properly. A few simple steps can help you restart your mobile device, and you can fix the issue.
First, press and hold the device's power button.
Now the power options appear (Restart, Power Off and Emergency mode, etc.)
In the final step, select the Restart option and fix this issue.
Method 4: Enable Location For Facebook
If you're one of the few people using Facebook Dating, you might've noticed it's not working properly. Facebook Dating isn't showing up for some people, and there's a simple fix. All you need to do is enable location services for the app.
With Facebook Dating, you can choose to date people who are your friends of friends or strangers. The app uses information from your profile to match you with potential dates. However, if you don't have your location enabled, the app won't be able to show you any potential matches.
To fix this, you must go into your settings and enable location services for the Facebook app. Once you've done that, Facebook Dating should start working properly.
Go to the Mobile setting.
Then click on the App Management option.
In the App management, click on Permission Manager.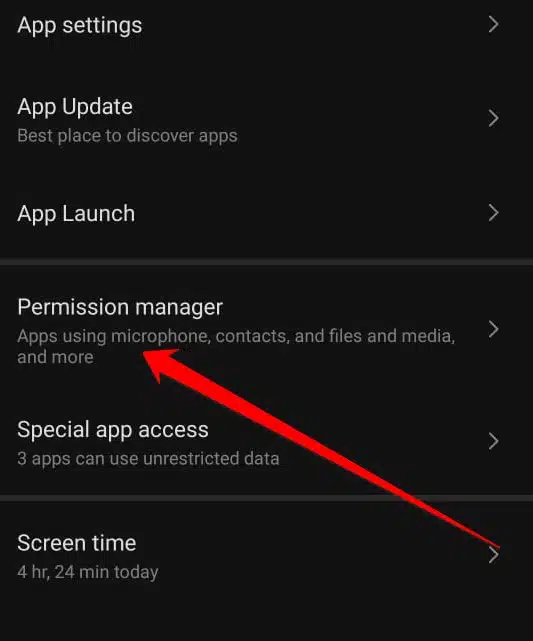 Now click on the location option.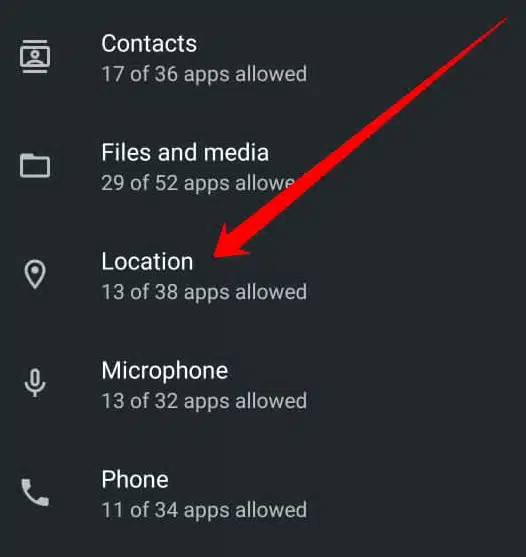 Here, you need to scroll down and click on the Facebook application.
Select the "Allow only while using the app" option in the final step, and save your mobile settings. Once you save the setting, restart your PC and check whether this issue is solved.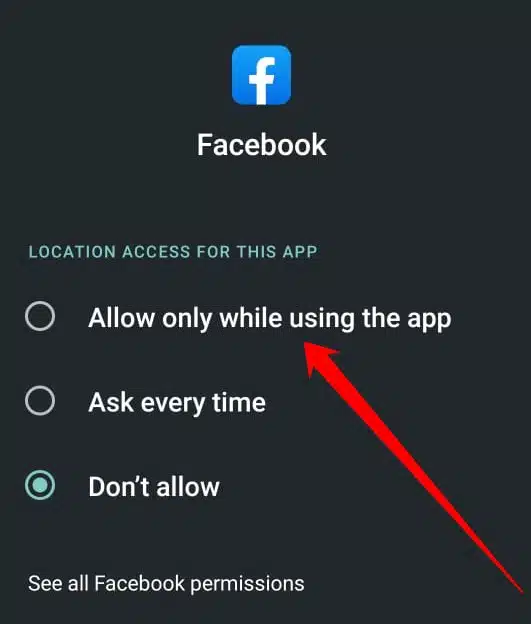 Can You Tell If Someone Read Your Message On Facebook Dating?
Regarding Facebook Dating, things aren't always black and white. You may wonder if that cute guy or girl you've been messaging has read your messages. Here are a few tell-tale signs that someone has read your messages on Facebook Dating:
They take a long time to respond – If it takes someone a day or more to respond to your message, it's likely that they've read it and are just taking their time to reply.
Their responses are short – If someone's responses to your messages are shorter than usual, they may only read the beginning and end of your messages.
They don't ask any questions – If someone seems disinterested in getting to know you better, it could be because they've already read your messages and aren't interested in pursuing a conversation.
Can You Be Catfished On Facebook Dating?
Anyone who's ever been on a dating app knows that pictures can be deceiving. You might think you're messaging a smoking hot 25-year-old, only to find out when you meet in person that they're actually 40 and not quite as attractive as their photos made them seem.
But what if you're messaging someone on Facebook Dating and have access to all their photos? Surely, that would give you a better sense of their appearance, right?
Wrong. People are just as likely to be catfished on Facebook Dating as on any other dating app. A recent study found that one in three people have been catfished on Facebook Dating.
The study also found that men are more likely to be catfished than women, and people looking for casual hookups are more likely to be catfished than those looking for long-term relationships.
So, if you're considering using Facebook Dating, don't let your guard down just because you can access all your potential matches' Facebook photos. You never know who you're talking to until you meet in person.
Can You Tell If Someone Is Online On Facebook Dating?
When using Facebook Dating, it's easy to tell if someone is online. You only need to look for the green dot next to their name. If the dot is present, the person is active on Facebook Dating and can chat.
If the dot is absent, the person is inactive on the app and cannot chat. However, even if someone is not currently active on Facebook Dating, you may still be able to view their profile if they've already expressed interest in you.
To do this, go to your list of matches and tap on the profile of the person you're interested in. Even if they're not currently online, you'll still be able to view their profile and see if there's a potential connection.
Why Does Facebook Dating Have So Many Fake Profiles?
In recent years, Facebook has become more than just a platform for staying in touch with friends and family. With the addition of features like Marketplace and Facebook Dating, the site has transformed into something resembling an all-in-one lifestyle hub.
However, as with anything else on the internet, Facebook Dating isn't without its fair share of fake profiles. There are a few reasons why fake profiles might be prevalent on Facebook Dating. For one, creating a fake profile is relatively easy to do. You only need a fake name and a few photos lifted from Google Images.
Another reason fake profiles might abound on Facebook Dating is that people are naturally drawn to the platform for its large user base. With over 2 billion active monthly users, Facebook provides a vast pool of potential matches other dating apps can't compete with.
How Long Does Facebook Dating Show Just Last?
Facebook Dating is a new feature on the Facebook app that allows users to find potential matches. It launched in the United States on September 5, 2019. The service is currently available in 20 countries.
Facebook Dating allows users to create a profile with their first name and age and share their interests, photos, and Facebook status updates. Users can then browse potential matches and message them.
How long does the Facebook Dating show last? Well, it all depends on how active you are on the platform and how often you use it to communicate with potential matches. If you only log onto Facebook occasionally, your dating profile might not get much traction.
However, if you're regularly active and use the platform to interact with others frequently, your profile will be among the first people see when looking for matches.
Do Facebook Dating Matches Expire?
Facebook Dating is a new feature on the Facebook app that allows users to set up a profile and connect with potential matches. The service is currently only available in select countries but is expected to roll out to more countries soon. One of the most common questions about Facebook Dating is whether or not matches expire.
You can message each other when you match with someone on Facebook Dating. You can ignore their messages if you're not interested in messaging your match.
However, if you want to continue talking to your match, you must respond within 24 hours, or the conversation will expire. After 24 hours, your match will disappear from your list of matches, and you'll no longer be able to message them.
What Does It Mean On Facebook Dating When It Says Recently Used Dating?
Regarding online dating, Facebook has become a go-to platform for many singles. And with the recent launch of Facebook Dating, the social media giant is also a source for finding love. So, what does it mean on Facebook Dating when it says "recently used dating?"
For starters, it means that the person you're looking at has been active on the dating feature within the past 28 days. That's good news if you're interested in someone and looking for a potential match.
However, it's important to remember that "recently used dating" doesn't necessarily mean that the person is currently single. They could be actively dating someone but still using the feature to browse and see what else is out there.
Frequently Asked Questions
Why is Facebook Dating not available to me?
If Facebook Dating is unavailable to you, it could be due to several reasons: you might be under 18, your account could be new or inactive, or you may have violated Facebook's Terms of Service, Community Standards, or other set policies.
What Does The Purple Dot Mean On Facebook Dating?
The purple dot on Facebook Dating means that you have a new match. When you see the purple dot, someone you've matched with likes your profile. If you're unsure what to do next, don't worry – the purple dot will guide you.
Tap on the dot, and Facebook Dating will take you to your match's profile. From there, you can like their profile, start a conversation, or keep scrolling. So go ahead and explore – Facebook Dating is waiting for you. Thanks for the purple dot!
Conclusion
Even if Facebook Dating is a feature inside the main app, it still needs to be set up before you can start using it. If it does not appear for you, try some of these methods. These are the best methods I could describe and I hope they fix the problem easily for you.