What is a Raspberry Pi?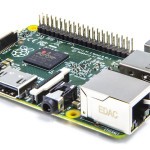 What is a Raspberry Pi? Is it edible like a pie? Is it sweet? Is it food? If you are looking for a baking class, I'm sad to say that this is not the place.
Raspberry Pi is a small computer that is no bigger than the size of a credit card. It costs about $35. It was developed in the UK by the Raspberry Pi Foundation. Originally, the intention is to promote the teaching of basic computer science in schools. Now it is used by both children and adults. One of the many uses by adults is to make it into an XBMC Media Center.
The name raspberry comes from the history of fruit based names in computing such as Apple and Blackberry. Pi is short for Python.
The Hardware
The Raspberry Pi computer has the same features as a traditional PC but at a reduced speed. It uses the ARM processor which is the brain of the computer. ARM processors are used in small devices including smartphones, hand held gaming devices and other small digital devices.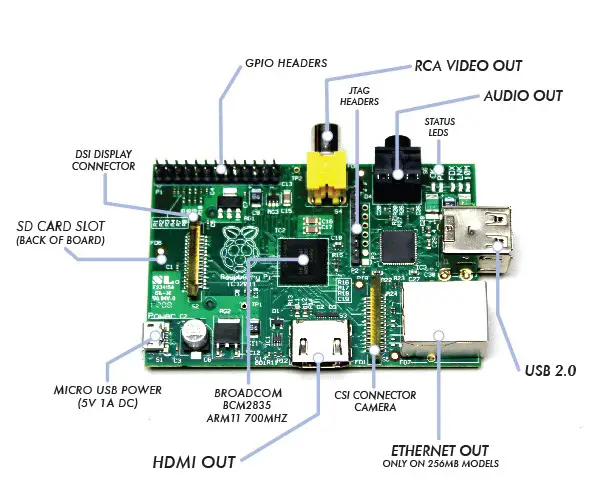 The main components include the following:
Broadcom BCM2835 ARM11 700MHz
HDMI out for plugging into a TV or monitor. The audio output also uses HDMI.
CSI (Camera Serial Interface) is a serial connector for a camera interface.
Ethernet Out for plugging into a hardwired network.
USB 2.0 for mouse, keyboard, Wi-Fi, and bluetooth adapters.
Status LEDs
Audio out to an external amplifier.
JTAG headers are used for debugging during the development of embedded software and hardware. JTAG stands for Joint Test Action Group.
RCA video out for older TVs.
GPIO headers for connecting external devices such as robotic arms.
DSI (Display Serial Interface) connector gives you a quick and easy way to connect an LCD panel to the Raspberry Pi.
SD card slot which will contains the operating system and additional data.
Micro USB power input for powering the Raspberry Pi.
The Software
The Raspberry Pi primarily uses the Linux operating system. There is an Android version but it is under development.
There are operating systems designed for specific requirements. RaspBMC and XBMC are operating systems designed for displaying photos, playing music, and streaming movies.