How do I move my Adium settings?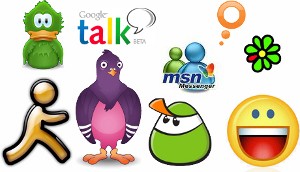 Adium is a great instant messaging client for the Mac OS X. You can use it to connect to other services such as AIM, MSN, Jabber, and Yahoo.
If you use many services, it is very convenient to use one client. Unfortunately, it lacks a feature to easily import and export your settings.
If you are migrating your Adium client to another Mac, there is no way to do so very easily. However, there is still a way to do it and not lose your settings such as your contacts and logs.
What you want to do is copy the following folders to your Mac.
~/Library/Application Support/Adium 2.0/
~/Library/Preferences/com.AdiumX.AdiumX.plist
Your Adium preferences are not in the root /Library folder. They are stored in your local home directory. The tilde (~) corresponds to your home directory. For example, it can be something like /Users/bob and USER can be bob if you logged in as user bob. To determine your home directory, open the Terminal and type 'cd' and press <Enter> or type 'echo $HOME' and press <Enter>.
Your passwords will not get backed up since it resides in the Keychain. Install the Adium client on the new Mac and run it so that it will create the default folders. Afterwards, exit the Adium program, copy the folders listed above to the same location on your new Mac, and then restart the Adium client. You should see the Adium accounts and settings you have set on your old Mac now.
How do I move my Adium settings?

,
Incoming search terms:
export adium settings
adium export settings
adium export contacts
instant messaging ubuntu outlook
adium history import